Texas Governor Greg Abbott declared Tuesday that the state's mask mandate would be lifted, making it the largest state to do so. The order was placed in effect to deter the transmission of the coronavirus, which has killed more than 42,000 Texans.
The mandate, which was imposed eight months ago, has caused uproar among his Republican peers, as have other COVID-19 limits on corporations, which Texas will abolish beginning next week. Also during the worst incidents of the pandemic, the mask order was only lightly applied.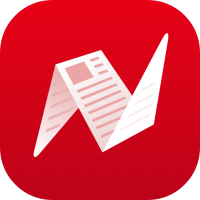 According to Abbott, who made the announcement at a restaurant in Lubbock, the revoked rules include lifting restrictions on the number of diners or customers permitted indoors. He said the new regulations would go into force on March 10, but officials in Houston and other major Texas cities were already worried.
"Removing statewide mandates does not end personal responsibility,"  Abbott said, emerging from a packed dining room where many people were not wearing masks. ""It's just that now state mandates are no longer needed," he said.
Despite health officials' concerns that the pandemic is far from over, governors across the United States have been loosening coronavirus controls. Texas, like the rest of the nation, has seen a decline in the number of cases and fatalities. The seven-day rolling average of positive tests has fallen to around 7,600 cases, down from more than 10,000 cases in mid-February.
Texas is second only to California and New York in terms of COVID-19 fatalities. "The fact that things are headed in the right direction doesn't mean we have succeeded in eradicating the risk," said Dr. Lauren Ancel Meyers, director of the University of Texas COVID-19 Modeling Consortium and professor of integrative biology.
She suspects the recent deadly winter freeze in Texas, which left millions without electricity and forced families to shelter in close quarters with those who still had heat, could amplify virus spread in the coming weeks, but it's too early to say. She believes that wearing masks is one of the most powerful ways to avoid the outbreak.
Harris County Judge Lina Hidalgo, Houston's top elected official, described the decision as "wishful thinking." "and said that recent COVID-19 rule rollbacks had resulted in a rise in hospitalizations. "At worst, it is a cynical attempt to distract Texans from the failures of state oversight of our power grid,"Hidalgo, stated Hidalgo, a Democrat.
Abbott takes away local authorities' right to enforce stricter COVID-19 controls early in the pandemic, but now says counties will impose "mitigation strategies." if the amount of virus-related hospitalizations in their area approaches 15% of total hospital availability. Abbott, on the other hand, prevented city authorities from applying fines for not hiding one's identity.
During a lethal summer wave, Abbott enforced the nationwide mask mandate. However, enforcement was patchy at best, and some sheriffs flatly declined to enforce the restrictions. As the pandemic spread, Abbott ruled out reverting to the tough COVID-19 laws, believing that lockdowns are unsuccessful.
The constraints heightened political tensions between Abbott and his own faction, with the Texas Republican Party's chairman leading a rally outside the governor's mansion at one point. Meanwhile, mayors from Texas' most populous cities protested that Abbott was not doing anything.
During the pandemic, much of the country was required to wear masks, with at least 37 states needing some sort of facial protection. However, those orders are dwindling: mask orders have been lifted in North Dakota, Montana, and Iowa in recent weeks.
Democratic legislators in Texas asked Abbott to rethink the repeal before it took effect.
"Texas will experience more cases, more hospitalizations and more deaths," said state Rep. Richard Pea Raymond, a Democrat from the border city of Laredo.
Laredo, which has a mostly Latino population, has experienced some of the worst cases of the pandemic, with hospital intensive care units running out of beds as recently as January. The international trade center has become one of Texas' most active cities in fighting the virus' outbreak, enacting policies such as curfews. "Elected by the people, your most fundamental obligation is their health and safety. Please do not abrogate your duty," Raymond noted.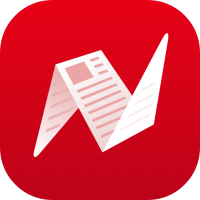 Do you think masks are neccersary? Or are you happy with the contraversial annoucement? Let me know your thoughts in the comments.
Photo credit: World Travel & Tourism Council, CC BY 2.0 <https://creativecommons.org/licenses/by/2.0>, via Wikimedia Commons