More residents leave California than they enter as state reels with destructive wildfires, power outages, bad air quality, and rising living costs.
The California dream is quickly disappearing as the picturesque waterfront state sees warming temperatures, raging fires, difficulties in managing the coronavirus pandemic, and extremely high property prices.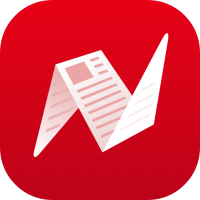 Between 2007 and 2016, some five million citizens moved to California, and according to KSBW, five million people moved to other states.
A poll conducted by the University of California at Berkeley at the end of 2019 found that more than half of California voters had 'serious' or 'some' consideration of leaving because of high housing costs, heavy taxation, or political culture. According to Census data, more than 86,000 people left California for Texas in 2018, nearly 70,000 left for Arizona and some 55,000 left for Washington State, according to research published by NBC.
Citizens making $55,000 or less a year have largely relocated from California between 2007 and 2016, while people making more than $200,000 a year have moved to California, according to the US Census Bureau.
California's 40 million people see the state's pandemic concerns just intensified, as the state now has more cases of COVID-19 than any other. Yet, the progressive policies are the reason that so many people come to the state. For example, marijuana is legal, and the government has already set up a commission to research the cost of reparations to racial and ethnic communities that the state has long mistreated.
Kim Cobb, a climate scientist, claims that after warning of the hazards of a warming world for years, even she is shocked by the West Coast's wildfires. "The science couldn't be any clearer on this point. The links between warming temperatures and these wildfires are clear. This is going to get a lot worse. I know that challenges the imagination," Cobb said.
The coronavirus pandemic is another problem that the state is now facing and the virus has affected more than 750,000 people and killed more than 14,000 people in the state.
Latinos account for 61% of coronavirus infections, which is a hugely disproportionate rate of infection since they make up just 35% of the total state population. Many are 'key workers' serving meals, harvesting crops and working careers where they need to travel.
Economic inequality is extreme in California, where millionaires dwell in Silicon Valley and Hollywood, while the rest of the state is largely a service based economy. The median income in the state is $75,277 and the median house price in San Francisco is $1.3 million – about double that in Los Angeles.
Several years ago, state legislators approved the nation's second-highest gas tax, raising more than 47 cents to the price of a gallon, pushing service employees to travel farther south and into a fire country, leaving them to spend more fuel income to move to work.
Long journeys and high real estate, which cause people to live away from work, often hinder the state's aim of being carbon-neutral by 2045 – a critical step to ease extreme weather.
San Francisco is now experiencing a slump in tech employees because of the opportunity to operate remotely in the wake of the pandemic. "The tech workers weren't necessarily attached to the city, they came here because there was opportunity," said Peter Alvaro, professor of computer science at Santa Cruz University of California. "I hope the city can regrow some of the unique character that was lost in the last boom. The fact that young, wealthy adults are fleeing is good for the culture," he continued.
Scott Fuller, who operates a real estate relocation company, claims that his business is thriving as residents leave for a new life elsewhere. His business, Leaving the Bay Area, and Leaving SoCal, lets people move on, sell their houses, and meet others. He claims that Nevada, Arizona, Texas, and Idaho have become the most popular states that his customers are buying in. He notes that many tech employees are also moving to smaller cities like Denver, Austin, Phoenix, and Seattle.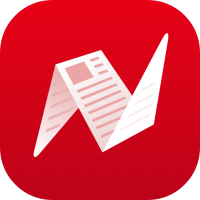 Photo via Unsplash