"Be good to people. You will be remembered more for your kindness than any level of success you could possibly attain." — Mandy Hale
Growing up, I thought the only way to become a gentleman was to get older. I believed that as long as you were legally old enough to buy a drink at the bar or rent a car, you could do pretty much anything. But here's the thing: I was wrong.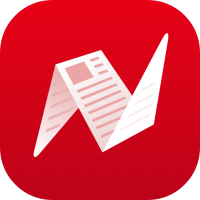 By definition, a gentleman is someone who's polite and behaves well towards other people. So to become one, a man must first treat everyone he meets with politeness and respect.
Here's how.
Always Be Honest, Even If The Truth Hurts
I met a guy called James a few years ago. He hated making people feel uncomfortable, so he'd always lie during a conversation. He said whatever they wanted him to say. But as a result, it became incredibly difficult to trust him — as I didn't know if he was telling the truth or not.
On a Friday morning, we met up for a coffee. I told him that his social life was suffering because of his inability to tell the truth. "Dude, I know it's difficult. But if you're honest, people will respect your ability to tell the truth — even when it might be uncomfortable."
James looked at me in the eye and told me that he wanted to change his life. He was tired of having a terrible social life and mediocre relationships. And from that day onwards, he would tell the truth, even if it hurts.
Since then, James has turned his entire life around. His friends and family respect him so much more. He now tells the truth in every situation (even when it's uncomfortable). As a result, people respect him, as they know he has their best interests at heart.
According to research published by MindBodyGreen, "honesty is the foundation for trust in a relationship, and trust is necessary for a relationship to function and thrive. When you're always honest with someone, it tells them that they can trust you and the things you say. It helps them know they can believe your promises and commitments."
A lot of people lie. Therefore, consistently telling the truth is a habit that can make you stand out from everyone else. Plus, if you're honest during every conversation, your loved ones will be much more likely to reciprocate.
Avoid Nasty Arguments By Agreeing To Disagree
Everything has a cost. Sure, it may not be monetary. But for better or worse, every single action you take has an impact on other people.
Arguments are no different. They can cause friction within a relationship and damage the level of trust that you worked hard to build. Is being correct during an argument really worth it? Are you willing to sacrifice your friendships and relationships just so you can be right? Probably not.
Gentlemen try their best to respect other people's opinions. They know that people have different backgrounds and will inevitably see some issues/topics from a different perspective.
Research published by Psychology Today shows that it's important to "listen to the other side with an open mind. Diversity of opinions means just that. Recognizing that you can learn from each other is a sign of a healthy relationship with those you care about."
Sure, it may be frustrating not being able to convince someone that you're correct. However, it's often better to put your differences aside and focus on what you have in common.
Harness The Superpower Of Authentic Kindness
Something you do could have a massive impact on someone's life. Think of it as a ripple effect. You show kindness to one person, and someday, they'll pass it on. Before you know it, the entire world is a much better place simply because you decided to have a positive interaction with someone.
Being kind doesn't have to be complicated. Heck, you can start harnessing the superpower of kindness today by smiling at a stranger in the street or saying "please" and "thank you" whenever you interact with service staff. As Tracey Bowerwrites in Forbes:
"Kindness isn't rocket science — it's pretty straightforward. It can be hard to find, though, when things seem so bad. It can also be hard to offer when we're under our own mountain of stress. But be reassured it's out there.
Stay attuned to need and be empathetic, knowing small things can matter a lot. Be humble and embrace the good around you. Take the lead and make kindness happen personally, as a group, and in your company. It takes a village, and every kindness counts toward our collective wellbeing."
In essence, do your best to become a good person. Treat other people how you'd like to be treated. When you treat other people with genuine kindness and respect, they'll be much more likely to reciprocate.
A lot of men act like boys. They're often emotionally immature and often don't make a conscious effort to treat everyone they meet with kindness and respect. In essence, they're a kid who's stuck in an adults body.
On the other hand, gentlemen are the complete opposite. They're always honest, even during moments when the truth is uncomfortable. They avoid nasty arguments by agreeing to disagree. Plus, they're polite and respectful to everyone they meet.
Think about it. None of the above habits are incredibly difficult. But, once implemented, each of them has the power to make a significant impact on the lives of other people.
I'm going to leave you with a beautiful quote from Albert Schweitzer, who perfectly sums up what I'm saying:
"Constant kindness can accomplish much. As the sun makes ice melt, kindness causes misunderstanding, mistrust, and hostility to evaporate."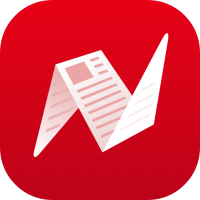 Photo via Unsplash