This month, the governor of New York is opening up stadiums and arenas for sport and concerts.
On Wednesday afternoon, Andrew Cuomo declared that every major stadium in the state will reopen at 10 percent capacity for stadiums above 10,000 seats beginning on Feb. 23, 2021. Within 72 hours of an event, any guest will have to have a negative PCR test and wear face coverings. "The testing is key," said Gov. Andrew Cuomo.
The venues will need to have social distancing and allocated seating and door temperature checks. Any venue will first have to be approved by the state health department for its reopening plans.
The governor said that New York City's Barclays Center will be the first location under the new initiative to open. A small number of fans are invited to the Brooklyn Nets game vs. the Sacramento Kings on Feb. 23.
Starting on Feb. 23 and Feb. 26 games at Madison Square Garden, the New York Knicks and New York Rangers said they plan to host about 2,000 fans at every game.
Cuomo said a test was effective last month during a Buffalo Bills NFL playoff game, so he agreed to allow the reopening of stadiums statewide.
"I think it can be done safely with a lot of precautions, but we have to keep a really careful eye on the situation," said Mayor de Blasio. "You are talking about a really limited audience and a lot of precautions. Right now, I think that can work."
But Denis Nash, professor of epidemiology at the CUNY School of Public Health, said New York's strategy lacks a scientific basis because "community prevalence is very high." Interviewed by The Associated Press, he and other public health experts pointed to data that COVID-19 spreads more quickly indoors and asked why New York's proposal requires indoor stadiums, which raises the likelihood of people seated nearby taking their masks off while consuming beverages.
"To think about bringing people into large groups and mass gatherings including in indoor arenas, right now, seems cross-purposes with our efforts to really maximize the impact that the vaccine rollout will have in controlling the pandemic," Nash, the executive director for CUNY Institute for Implementation Science in Population Health, noted.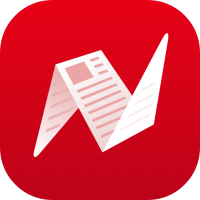 Photo via Unsplash