Anthony Fauci, the top U.S. expert in infectious diseases, said that the "open season" for Covid-19 vaccination could begin in April and that by the middle or end of summer, the nation may be able to vaccinate the majority of Americans.
Dr. Fauci, director of the U.S. National Institute of Allergy and Infectious Diseases, told NBC's Savannah Guthrie on the Today show that he thought March and April would pick up the vaccination speed.
During the interview, Dr. Fauci said, "The number of available doses will allow for much more of a mass vaccination approach, which is much more accelerated than what you see now."
Dr. Anthony Fauci also said he was "fairly certain" that things such as pharmacies, community vaccine centers, and mobile units will really help pick up the pace towards the end of April, not just for those in higher priority groups.
"By the time we get to April, I'd imagine that's what I'd call for, you know, for a better wording, for an open season," Fauci noted.  "Namely, virtually everyone and anyone in any category could start getting vaccinated. From there, it will actually take several more months for everyone to get vaccinated," he said. 
"Hopefully, as we get into the middle and end of the summer, we might have achieved the goal of what we're talking about, namely getting vaccinated by the overwhelming majority of people in this country," he explained.
Dr. Fauci's insightful comments come as the CDC says that as long as they remain asymptomatic, individuals who have received the full course of COVID-19 vaccines can skip the standard 14-day quarantine after exposure to someone with the infection. This is clearly a big change in approach from the mandatory quarantine - regardless of vaccination status.
On Wednesday, the U.S. Centers for Disease Control and Prevention (CDC) said the vaccines were shown to prevent symptomatic COVID-19, thought to play a more significant role than asymptomatic disease in transmitting the virus.
"Individual and societal benefits of avoiding unnecessary quarantine may outweigh the potential but unknown risk of transmission (among vaccinated individuals)," said the CDC.
For people who would no longer have to quarantine after vaccinations, the agency has set strict criteria, including having received both doses of a two-dose vaccine.
People who choose not to quarantine should only do so if they have received their last dose within three months and should only avoid quarantine for 14 days after their last shot, the time it takes for immunity to develop, the CDC said.
Fully vaccinated people who are not in quarantine should continue to monitor for symptoms for 14 days after exposure. For emergency use in the United States, two-dose vaccines from Pfizer Inc. and Moderna Inc. have been authorized. Last week, Johnson & Johnson applied for U.S. approval for its single-dose shot.
71 percent of those surveyed are willing to get vaccinated, up from 65 percent in late December and the highest number since July, a Gallup poll released Wednesday found. According to the US Centers for Disease Control and Prevention, about 10 percent — almost 33.8 million Americans — have received at least one dose of two-part vaccines so far. Around 10.5 million individuals were fully vaccinated.
And while U.S. and state leaders are optimistic about vaccinations, challenges, including supply shortages and equal access, will ramp up in the coming months. Experts in public health also say that as Covid-19 variants spread across the country, the U.S. is in a race against time.
As part of a federal program, several thousand retail pharmacies will also start administering vaccines, with Walmart, CVS, and Walgreens saying vaccinations will kick off in participating stores on Friday.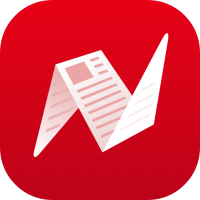 Photo by Noel St John licensed under Creative Commons.