California's problematic vaccine rollout is beginning to pick up, although inadequate availability is still recorded by most Bay Area counties. In late January, in the expectation of speeding up and simplifying the process, which has been chaotic and troubled with supply issues, Gov. Gavin Newsom announced the state will move to an age-based vaccine system.
In the meantime, the detection of several new coronavirus strains that may more quickly spread and perhaps even evade vaccinations makes the introduction even more urgent. In the Bay Area, variants from the United Kingdom and Brazil have been identified, along with another version that contributed to an outbreak at a hospital in San Jose in December.
Until transitioning into the new scheme in mid-February, the state will retain Phases 1A and 1B of the initial structure. Health care staff and long-term care patients are included in Step 1A. Phase 1B covers 65 and older people and some main employees, including students, food and farm personnel, and first responders. Few counties have also been vaccinating those older than 75 and older, and some have extended to those older than 65. The state has also announced its website "My Turn" so people can confirm their eligibility for the vaccine.
The 49ers' team is partnering with Santa Clara County to convert Levi's Stadium into the biggest vaccine center in California, potentially projected to have the ability to vaccinate as many as 15,000 individuals every day as supplies expand.
The Biden administration and California announced that a mass vaccine center at the Oakland Coliseum will be opened on Feb. 16 to deliver 6,000 doses a day. On Friday, the Moscone Center in San Francisco opened a mass vaccine site with the option of distributing up to 10,000 doses per day.
Currently, municipal health authorities are responsible for administering the vaccine rollout, meaning citizens of the Bay Area may need to review their own county's individual vaccination schedules for information. Some counties provide referral forms that residents can fill out, and others direct people to make appointments with their health care providers.
San Francisco: Healthcare staff and others 65 years and over are eligible for the vaccine, but the city's website still states doses are only in very short quantity. The Department of Public Health and private providers, including UCSF, Kaiser, and Sutter, helped open the first mass vaccination location at City College in the city. Those registered for a vaccine will be contacted by their supplier and welcomed to the appointment-only site. The city also plans to get two other mass vaccine centers up and running by Feb. 1. at Moscone Center in SoMa and The SF Market in Bayview.
Alameda County: The county is currently vaccinating phase 1B health care employees and qualifying persons, including people 65 and older and critical school and child care workers, emergency responders, food and agricultural workers. The Oakland Coliseum mass vaccine site is set to open on February 16.
Contra Costa County: An online form now helps vaccine appointments to be sought by health care staff and persons 65 and older. Via the county's online dashboard, residents can control doses are given and other data. The county site reports that at COVID-19 vaccine clinics in Contra Costa County, "no walk-up or stand-by service is available. When you have an appointment, please do not attend a pharmacy since there are no "extra" doses available."
Marin County: The county began vaccinating some teachers but reversed direction to prioritize by age; now, only Phase 1A classes and 75 and older persons are vaccinated. "According to its site, the county "is facing an acute lack of vaccine supplies," and "only a few hundred first dose appointments are open every day for all vaccination locations in Marin." It will take several weeks at this pace to complete vaccines for the 75 & older age group.
Napa County: Health care staff, long-term care center personnel and patients, and people 75 and over may get vaccines in Napa. The county had recently said that people 65 and older will be exempt as the state's allocation allows; but, its health officer said this week that the county is at risk of running out of doses. Many that are entitled to obtain updates should complete this vaccination interest form and register for a clinic when vaccinations are available.
San Mateo: The county is actively vaccinating health care staff and long-term care center patients and is going to the next level, residents above the age of 65, as the vaccine supply requires. The county reports that most vaccinations will be provided by health care organizations; "a county partner will do so when they can not provide direct vaccinations."
Santa Clara County: All people aged 65 and over are now eligible, regardless of their health care provider, to be vaccinated at every vaccine site in Santa Clara County. For patients with large health care providers, the county often has connections to allow vaccination appointments. Via the county's online dashboard, people can monitor vaccine delivery.
Solano County: The county is currently vaccinating health care staff, long-term care home patients, and persons above 75 years of age. Their website includes details on how people should make visits with the county's different health services and who is eligible to go through them. Next in line are persons in Step 1B, including people 65 and older, educators, and farm employees, scheduled to launch this month.
Sonoma County: Beginning on Monday, the county will begin vaccinating people who are 70 years old and over. The doses will be distributed at county hospitals and Safeway pharmacies, which will distribute 20 doses a day. The county will also begin providing up to 300 vaccines a day beginning Tuesday at Santa Rosa Junior College's Petaluma campus, based on state and federal government supplies.
The Biden administration announced on Tuesday it will start shipping vaccinations directly to certain retail pharmacies. The first 1 million doses will go to about 6,500 stores beginning on February 11, including Walgreens, CVS, and Rite Aid outlets. To decide the sites, the CDC will collaborate with states and consider areas where populations vulnerable to COVID-19 are residing.
CVS and Walgreens have been tasked federally with prescribing vaccines to long-term care center inmates, and now inoculations are being opened up to more qualifying patients. According to Vaccinate CA, a volunteer-run vaccination resource center, vaccine distribution in the Bay Area has been verified at select Safeway and Rite Aid stores.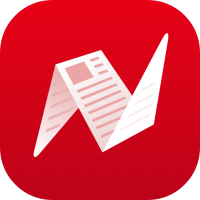 Photo via Unsplash