The use of genetic sequencing as a method to detect infectious disease outbreaks was in its infancy when the novel coronavirus began its deadly rampage around the world in 2019.
But now, genomic surveillance is being put into practice around California (and the country). This is because there's an ambitious push to sequence tens of thousands of coronavirus samples from newly infected individuals in every U.S. state and territory has been initiated by the Biden administration. This is a useful tool for predicting where the pandemic is going next.
Media reports suggest that the new National SARS-CoV-2 Strain Surveillance program will be tasked with detecting new variants so that relevant authorities can deploy effective responses. Genomic monitoring may help the government foresee where new strains of Covid-19 would place stress on hospital capacity. Also, mass vaccination campaigns could cool hot spots. It's worth noting that the rise of worrisome strains could result in stricter public health measures.
If executed as planned, the initiative may result in authorities being able to see around the pandemic's next corner. It's a capability that can't come soon enough, researchers said.
According to Kristian Andersen, who directs a program of infectious disease genomics at the Scripps Research Institute in La Jolla, the US needs to expand its genomic surveillance capacity rapidly and exponentially.
There's undoubtedly room for change. Only 251 viral samples were sequenced throughout the entire country during a single week in early January. That number accounted for just over 0.01 percent of the 1,972,530 new infections confirmed that week in the world.
According to Dr. Charles Chiu, a UC San Francisco geneticist:
"We're working with blindfolds on if we're unable to track the emergence and spread of these new SARS-CoV-2 variants. If the surveillance program succeeds, we'll be prepared not only for SARS-CoV-2 but also for any other emerging infectious threat in the future."
Seven colleges and a large number of private laboratories across the nation have scaled up their attempts to achieve that visibility and are now testing 3,000 new viral samples a week, Dr. Rochelle P. Walensky, the new director of the Centers for Disease Control and Prevention, said. She continued to say that the CDC aims to organize the genetic sequencing of 7,000 samples per week and disseminate information gleaned from them to states and the public.
The Biden administration is currently investing $15 million to help public health departments build up their ability to collect, exchange, and interpret viral samples. Funding for the new initiative comes from a $19.1 billion pool set aside in an emergency funding measure to improve the testing and contact tracing capability of the United States.
The NS3 program calls for the weekly screening of 750 viral specimens to be submitted to laboratory testing to assess if new capacities have been discovered. This includes the potential to "escape" the effects of drugs or vaccines used to cure or defend against COVID-19.
The CDC and state agencies have been using genomic sequencing for more than a decade to examine diseases and outbreaks. They were, however, not equipped for the scale and pace of the COVID-19 pandemic.
State and local public health authorities have increasingly lost hope of monitoring virus transmission by contact tracing since the epidemic erupted. There has been little time for, or merit of, telling people where they have traveled and with whom. After all, so many people around the entire country have been affected by the virus in one way or another.
Since the onset of the pandemic, the CDC has apparently been obtaining and sequencing coronavirus specimens. By Jan. 1, a public database maintained by the National Institutes of Health contained the full genomes of 34,873 samples.
The CDC needs to ensure that those concerned can exchange samples and communicate their observations easily and in a shared language since it incorporates a large structure of industrial, academic, medical, and governmental organizations.
There are many challenges. In exchanging, processing, and maintaining materials, laboratories adopt numerous procedures. Practices on privacy vary. State public health agencies are also working out how to connect epidemiological details to a genetic sequence, the time and where a sample was taken, the demographic and medical history of the person who gave it, and how sick they got.
According to Dr. Gregory Armstrong, the director of the CDC's Advanced Molecular Detection Program, public health departments are largely staffed by microbiologists and epidemiologists who trained when genetic science was a small part of the curriculum. He continued to say that there's a lot of enthusiasm about genetic sequencing's role in improving public health.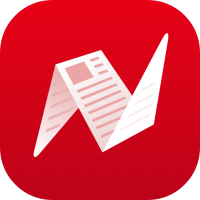 Photo via Unsplash