A different version of you exists in the minds of everyone who knows you.
Your friends (probably) see a different side of your personality to your family. And likewise, you might act differently at work to how you would around your spouse at home. Thus, if you want to reinvent yourself, an excellent place to start is changing the perception that other people have of you.
How do you want each person in your life to describe you? Only you know the answer to that question. But once you figure it out, it's much easier to make progress towards the eventual goal of becoming your ideal self. In the words of the Greek philosopher, Epictetus:
"First say to yourself what you would be, and then do what you have to do."
Every morning, I carefully think about how I want my personality to be perceived by my loved ones. Then, I write down one thing I can do to embody the qualities of my ideal self.
For example, I want my friends and family to see me as someone who's incredibly honest. Therefore, I always make an effort to say exactly what's on my mind. Because even though the truth can sometimes be uncomfortable, my loved ones respect my ability to remain honest during every situation.
Identify the type of person you want to be in the future, then figure out what actions you can take to make your dreams a reality. For example:
If you want to be perceived as a brilliant content creator, do something every day that shows a strong work ethic. Write an article, make a YouTube video, or do anything else that can help you to create a brilliant portfolio of work over time.
If you want to be seen as someone who takes care of their health & fitness, do some exercise and eat healthy foods. Go for a run. Lift some weights. Adjust your diet. Small changes like that can have a significant impact.
It's no secret that waiting on someone else to fix your problems is a strategy that's doomed to fail. Instead, you need to take responsibility for your own happiness. As Raj Raghunathan Ph.D. writes in Psychology Today:
"As those who have embarked on the quest for happiness know quite well, a crucial milestone on the path involves taking personal responsibility. Taking personal responsibility means not blaming others for your unhappiness. It means figuring out ways in which you can be happy despite others' (negative) behaviors and despite external circumstances. A person who has taken personal responsibility recognizes an all-important truth about happiness: your happiness depends much more on your attitude than it does on objective, external circumstances."
My friend, it's important to remember that some aspects of life are beyond your control, and some are not. However, you will always have the ability to control your actions and choices each day. Sure, you probably won't change your life overnight. But if you continually put one foot in front of the other, you'll eventually reach your desired destination.
I'm going to leave you with a beautiful quote from Barack Obama, who perfectly sums up what I'm saying:
"Change will not come if we wait for some other person or some other time. We are the ones we've been waiting for. We are the change that we seek."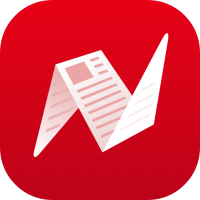 Photo via Unsplash