If you want to be more attractive, you need to be confident. And confidence is, by definition, a strong belief in one's ability to succeed. Thus, it stands to reason that dressing well can boost your self-esteem as you feel great about your appearance. Quoting an article published by Elite Daily:
"When we are dressed well and look good, we automatically feel better. When we feel good on the outside, we are more likely to feel good on the inside, which boosts our attitudes and self-confidence, and supplies us with more energy to treat ourselves and others around us better."
For many years, I was the opposite of confident. Whenever I walked into a room, I made heads turn. Specifically, away from me since my appearance was incredibly dull. All of my clothes were too big, and I often didn't take pride in how I looked.
But now, things are different. I've designed my wardrobe to reflect clothes that look and make me feel good. And as a result, my level of self-esteem is much higher than before. In essence, dressing well enabled me to become more confident since my appearance more accurately reflects my personality and the person I want to be.
If you want to do the same, here are several strategies that could help you create a wardrobe that boosts your confidence. Each of these insights changed my life for the better. Hopefully, they will do the same for you, too.
Wear Formal Outfits When You Want To Signal That You Mean Business.
World leaders and entrepreneurs rarely turn up to work in their pajamas or oversized clothing. That would (probably) ruin the professional public image they've worked so hard to create since they want to be taken seriously. Instead, they often wear suits, dresses, or something that signals to others that they mean business.
Formal clothing often commands attention from everyone in the room. And according to a study published by Colombia University, wearing formal attire can help you think more creatively and abstractly.
Think about it. In most job interviews, you'll happily wear formal attire to highlight your level of professionalism. And let's be honest… if you're smartly dressed in formal attire, you probably look pretty damn good.
Since I started wearing formal attire to important meetings and events, I've noticed that my confidence has massively increased. After all, I no longer feel insecure due to a fear of being underdressed compared to everyone else.
So whenever you find yourself in a formal situation (such as a job interview), consider dressing smartly by wearing formal clothing and taking pride in your appearance. When you look good, it's much easier to feel great.
Curate A Signature Style That Accurately Reflects Your Personality.
I'm a big lover of minimalism. Everything I own can fit into my suitcase and backpack. So naturally, I try to reflect my minimalist lifestyle in the way I dress.
I have 3 pairs of jeans, 7 pairs of socks. 7 pairs of underwear, and a few polo shirts. Oh, and I also have seven black t-shirts. But just to spice things up, I have a couple of dark grey ones, as well.
Research shows that what you wear can often send a powerful message to yourself and other people. Quoting an articlepublished by Forbes:
"There's no one piece or style that makes a person look unsuccessful. Anything where it looks like you didn't take the time or make the effort comes across badly. The worst clothing is the kind that tries to undo, ignore or hide where or who you are, or the kind that shows you didn't pay attention to your body/age/situation. Any clothes that prohibit you from doing your job well send the wrong message."
Try to wear clothes that accurately reflect your personality or how you want to feel in a specific situation. For example, you may choose to wear different outfits depending on if you're trying to feel sexy, wealthy, or creative.
Since I started adapting my wardrobe to various moods, I've noticed that it's much easier to feel confident throughout the day. Consider doing the same.
If you want to boost your confidence, consider dressing like the person you want to be in any given situation. After all, the clothes you wear each day can have a significant impact on your self-esteem.
Wear formal clothing to signal that you mean business. And during your daily life, try to curate a signature style that accurately reflects your personality. Although these might seem like simple strategies, the impact they could have on your confidence is profound. So what are you waiting for?
Start now.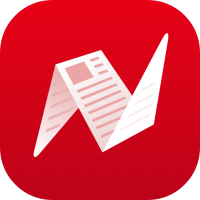 Photo via Unsplash