First dates can be uncomfortable. If you don't know what to do or say, it's incredibly easy to feel self-conscious since you're (probably) being judged on your ability to make good conversation.
Chances are, you want to be interesting. You want them to think, "Wow, that was incredible. I want to see them again." The only problem? You have absolutely no idea how to stand out from everyone else. After all, talking about the weather will only get you so far.
I used to be terrible at making conversation. The truth is that I wanted to be like everyone else. After all, it seemed like most people had their life together and could go on a date with unlimited confidence. Everything I said was bland; It didn't add any excitement to the discussion.
But one day, I figured out how to have much more interesting conversations. How? I started asking unconventional questions that most people wouldn't expect to hear on a first date. And as a result of implementing that strategy, it quickly much easier to create a meaningful and memorable connection with someone.
So if you want to do the same, here are several unconventional questions that you can ask to stand out from the crowd:
What's The Worst Thing Someone Could Do On A Date With You?
I've met a lot of people who hate it when someone pulls out their phone to text a friend. For them, it can be a sign of disrespect since the other person's attention is focused on someone or something else.
When I was in Calgary, I went on a date with someone who hated having to carry a conversation. Although we got along well, she told me that many other guys couldn't think of anything to say. And as a result, her previous dates were often extremely awkward.
I said to her that I've had some similar experiences. For one reason or another, some people can be extremely shy during the first date. And obviously, that can make it much more challenging to create a meaningful connection if you have nothing to talk about.
Ask this question to get some subtle points on what not to do while you're together. Find out what the other person hates. Then, consider talking about the worst dates you've both been on. It can result in some pretty funny, interesting, and memorable conversations.
Which Book Changed The Way You See The World?
I love books. So for me, this is a question that instantly helps to identify if we'd get along well in a relationship. The reason? If they don't enjoy reading, we're probably not going to get along well as romantic partners. That's just how it is.
I've met loads of women who have a passion for philosophy and stoicism (like me). But I've also met people who have said that a book on astrophysics changed how they think and interact with the world. Honestly, it's amazing to see the massive variety of books that people love to read.
I ended up having a conversation about stoicism for three hours with a woman I met in Melbourne. The reason? We had a mutual love of Marcus Aurelius' Meditations and other stoic books.
It's no secret that people enjoy talking about subjects they're passionate about. So once you know what type of books someone enjoys, it's much easier to direct the conversation towards other topics they love.
If People Went To Jail For Bad Habits, What Would Be Yours?
I love this question so damn much. Very few people expect it on a first date. And obviously, it's a great way to learn about the other person's habits and lifestyle that they might otherwise be reluctant to share.
I turn the lights off whenever I leave a room. I'll sometimes eat an unhealthy meal and then proceed to eat a grape to "balance it out." Also, my reputation of being a nice person is tested to the limit whenever I'm stuck behind someone slowly walking through the grocery store aisle. I hate slow walkers.
A lot of people often put on a facade whenever they go on a date with someone else. Thus, asking this question is an excellent way of finding out about each other's real personalities.
If You Could Wake Up Anywhere In The World Tomorrow, Where Would It Be?
This question is a great way to identify the lifestyle that the other person wants to have. For example, some people may prefer to lay on a beach in Mexico for several hours. Meanwhile, others may want to climb Mount Everest or do something extremely adventurous.
For me, the answer is New Zealand. Since they barely have any Covid-19 restrictions, I would do pretty much anything to have a taste of ordinary life. I miss hugs, going to the bakery, and many other things that I used to take for granted.
Learning about each other's ideal destinations is a great way to discover what you both value. And obviously, learning that will make it much easier to see if your lifestyles are mutually compatible.
Going on a first date can be a difficult and uncomfortable experience. But if you ask interesting questions and take a genuine interest in the other person, the chances of having nothing to talk about will drastically decrease.
Susan Young said it best: "People love to talk about themselves. When you provide them with an opening and a platform for them to do so, you will be amazed by how your conversations can blossom.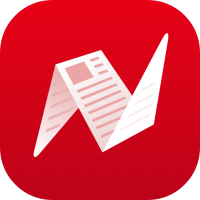 Photo via Unsplash