Something you say during a conversation could have the power to change someone's life forever. Think of it as a ripple effect. You could easily make someone's day by saying something incredibly kind. A few days later, they might show kindness to someone else. And before you know it, the world is a much more compassionate place because you took a few seconds out of your day to say something nice.
I call these types of compliments "phrases of impact." Why? Because they do exactly what they say on the tin. Whenever you give a meaningful compliment to someone, it can often positively affect how they see and interact with the world.
So if you want to make someone smile, here are several little phrases that you can say to make a big impact on someone's day: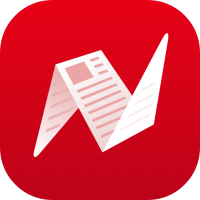 "You bring out the best in other people."
I recently had a Zoom conversation with a friend called Holly. She's someone I have a lot of admiration and respect for. The reason? Whenever people are around her, they're incredibly honest about how they feel and anything that's on their mind.
Why is this? Nobody wants to let Holly down. She's always kind to everyone she meets. And thus, the people around her have a desire to reciprocate her generosity.
During my conversation with Holly, I said she brings out the best in everyone she meets. I explained that I'm genuinely in awe of how contagious her kindness is. And little by little, the world is becoming a kinder place because of her actions.
Holly smiled and told me that small compliment made her day. She said that she tries to make a positive impact in the lives of her friends and family. And obviously, she's incredibly grateful that I let her know how much of a positive impact she's having in my life.
If someone you know brings out the best in others, consider telling them. Say they have an incredibly positive impact on the lives of everyone they meet and that you're incredibly grateful to have them in your life. Chances are, they'll smile for the rest of the day because you took a few seconds to give a meaningful compliment.
"Being around you makes everything better."
It's no secret that a great way to enhance our mental health & emotional well-being is to surround ourselves with positive people. Quoting an article published by Verywell Mind:
"Positive friendships provide support when you're down, fun when you're up, and wisdom when you're lost. Good friends can inspire you to reach greater heights and see your strengths even when you don't."
People who make a positive impact in my life can turn a rainy day into a brighter one. They give me a sense of hope when I'd otherwise feel hopeless. And when my entire world feels like it's falling apart, I'm grateful when someone comforts me. In essence, I know that everything will be okay.
If you know someone who can instantly cheer you up, say how you feel. Say they make you feel optimistic about the future — even if the present moment seems bleak. Tell them that you're grateful to have them in your life. In other words, let them know they matter.
"You're incredibly inspiring."
Thousands of years ago, the Greek philosopher, Epictetus, wrote a beautiful quote that talks about the importance of surrounding yourself with inspiring people. It goes like this:
"The key is to keep company only with people who uplift you, whose presence calls forth your best."
Take a moment to think of someone who inspires you. Why did they come to mind? And have you told them that they have an incredibly big impact on your life and mindset? If not, you know what to do.
Whenever someone inspires you, take a few seconds to say something. Let them know what's on your mind. Because if they've already inspired you, letting them know will (probably) encourage them to inspire others, as well. Thus, one little compliment has the power to positively impact many people's lives. It's beautiful.
Each of these compliments will only take a few seconds to say. Yet, they could have an incredibly positive impact on someone's day. So if you want to create a ripple effect of kindness, consider saying one of the above compliments to someone who matters.
I'm going to leave you with a beautiful quote from Leo Buscaglia, who perfectly sums up what I'm saying:
"Too often we underestimate the power of a touch, a smile, a kind word, a listening ear, an honest compliment, or the smallest act of caring, all of which have the potential to turn a life around."