What would you do if you knew that your crush liked you back? Think about it. For starters, I can safely bet that you'd stop living in fear, and muster up the courage to ask them out.
Right? You want to know if someone's attracted to you, so you can avoid rejection, and create an incredible relationship with someone you love. But for one reason or another, you have no idea how to tell if they genuinely like you or not.
I know exactly how you feel. For the longest time, I was held back by fear. The truth is that I didn't have the confidence to ask out my crush or do anything that put me outside of my comfort zone.
But then I came to the realization that gaining an understanding of psychology is a great way to improve your dating life. Because when you can easily recognize the signs of attraction, it's much easier to tell if someone likes you back.
So without further delay, here's how to tell if someone finds you attractive.
Pay Attention To What They Do And Say.
Think back to a time when you were hanging out with your crush. You probably felt a bit nervous, as you couldn't help but overthink every tiny detail of your body language and speech.
When you're with someone that you find attractive, it's normal to feel nervous. It's okay to be conscious of everything you do and say. But for one reason or another, we can't help but find it difficult to tell when someone is doing the same with us.
Why is that? We often don't pay attention to every detail of another person's body language. So when someone finds us attractive, we're completelyoblivious.
I'll give you a personal example. I used to hang out almost every day with this incredible girl. We were best friends. But as we began spending more time together, I couldn't help but notice that she was becoming increasingly nervous.
I asked her if she was okay. And of course, she replied that everything was fine, and there was nothing to worry about. She just enjoyed being with me.But every time she spoke, her voice got a little softer, and she couldn't help but play with her hair.
I was completely oblivious to the fact that she was into me. It was only when I moved to Australia a few months later that she said she had a massive crush on me for ages. However, she couldn't find the courage to say something.
Not knowing that she liked me broke my heart. Why? Because I loved her too. Similarly, I didn't have the courage to say how I felt or the understanding of psychology to recognize that she liked me back.
I've started to pay attention to small details whenever I'm with someone. I notice what they say, how they say it, and their body language during a conversation. As a result of recognizing the signs of attraction, my dating life has quickly improved for the better.
So if you want to know if someone finds you attractive, pay attention to their body language and speech. Are they acting a little bit nervous? Do they get shy when you're together? If the answer to either of those questions is yes, it's certainly a positive sign that they like you.
Consider How Much Time You Spend Together.
One of the biggest signs that someone finds you attractive is a desire to be with you as much as possible. The reason? They're incredibly happy and grateful for any time that you can spend together.
When I was in college, I met a girl who would find any excuse to be with me.She didn't care if it was studying, walking home, or anything else. In her mind, all that mattered was that we were able to spend time together.
At first, I didn't think anything of it. I assumed that she loved our conversations and enjoyed being able to help each other excel in every aspect of our learning. But as time went by, she started flirting with me a lot more and found reasons to spend time together outside of college.
Only then was I able to put all of the pieces together and realize that she found me attractive. But once I found out, we had an incredible relationshipthat lasted for several years.
Take a moment to consider how much time someone wants to spend with you. Do they text you throughout the day? Do they want to spend as much time with you as possible? If so, there's clearly a strong connection. After all, they enjoy talking to you and feel extremely grateful to have you in their life.
Recognizing the signs of attraction will certainly improve your dating life. Because once you can tell if someone finds you attractive, you don't need to worry about rejection or anything else that previously held you back from asking them out. Put simply, your dating life will quickly change for the better.
Starting now.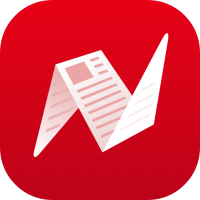 Photo via Unsplash