A lack of optimism for the future can kill a writer's dream of becoming extremely successful.
Each morning, they say that they don't feel like writing a new article due to a lack of inspiration or motivation. But one day, they stop writing altogether. They give up. It's often a slow and painful death of their career. However, it can be avoided.
I used to find it extremely difficult to string a coherent sentence together. Everyone told me that becoming a professional writer is one of the most difficult things to accomplish in the world. "Quit while you're ahead" is something I was told on a daily basis. Yet, I persevered…even when the odds were entirely against me.
Barack Obama is someone I've looked up to since I began my writing career. His message of hope is incredibly inspiring. And it's that message which encouraged me to keep going.
So if you want to become a professional writer, here are several things you can learn from the former president. Each of these insights helped me to create a full-time income doing something I love. Hopefully, they will do the same for you, too.
Use Raw Emotion To Convey Your Points.
"I'm inspired by the people I meet in my travels — hearing their stories, seeing the hardships they overcome, their fundamental optimism and decency. I'm inspired by the love people have for their children. And I'm inspired by my own children, how full they make my heart. They make me want to work to make the world a little bit better. And they make me want to be a better man." ― Barack Obama
Take a moment to think about how Barack Obama (and other politicians) use emotion to convey their message. They often use feelings to grab your attention. Each word is carefully selected to get you emotionally invested in whatever political topic they're discussing. Quoting an article published by The Washington Post:
"Pundits on both the left and right scorn the emotions displayed by their opponents. And yet emotion has moved to the core of our political debates because politicians and activists understand that emotional appeals are the key to winning battles."
Obviously, you don't need to make your audience angry whenever they read your articles. However, it's certainly good to think about how your audience feels as they read each sentence. Ask yourself:
What emotions am I trying to convey?
Which words can I use to communicate my ideas more efficiently?
How can I structure my points, so they follow a logical order that's easy to understand?
Use raw emotion to convey your points. Enable the reader to become emotionally invested in every word, sentence, and paragraph. The effect it could have on the quality of your writing is profound.
Understand The Desires Of Your Readers.
"Keep exploring. Keep dreaming. Keep asking why. Don't settle for what you already know. Never stop believing in the power of your ideas, your imagination, your hard work to change the world."― Barack Obama
I talk to aspiring writers all the time. They tell me how they're always writing new articles that they think are interesting. Yet, they rarely have any success and can't seem to figure out why.
Politicians (like Barack Obama) often speak about topics which their base. may be interested in. Consider doing the same. Write about topics that your audience may find enjoyable. Otherwise, they'll often lose interest in whatever you have to say — if your writing tone isn't engaging.
What does your audience want to hear?
What type of topics do they enjoy reading about?
What stories/strategies can you include in an article to make it an enjoyable reading experience?
I like to think of publishing on a blog as a reciprocal relationship. If I frequently write articles that interest my audience, they'll keep coming back for more.
Help Your Audience Realize Their True Potential.
"Change will not come if we wait for some other person or some other time. We are the ones we've been waiting for. We are the change that we seek." — Barack Obama
I used to be terrible at making new friends. For a long time, my confidence was at an all-time low. I was afraid that people would judge me for the insecurities I saw in myself. Yet, for some reason, I was surprised that my social life wasn't improving.
But one day, I paid attention to the words of Barack Obama. I recognized that I couldn't control what other people think, do, and say. I could only control my own actions. So if I kept trying to meet new people, the odds of making new friends would exponentially increase.
Sure enough, the strategy worked. Once I let go of my desire to always have a positive outcome, I quickly found it much easier to meet more people and make new friends.
The good news? If you want to change your life, you can.
The bad news? Change begins and ends with you. Whether you like it or not, you are responsible for your own happiness.
That might be a hard pill for some of you to swallow. But it's true. Sometimes, you need to say something that will help your audience realize what they're capable of achieiving, so they can begin living the life they genuinely desire.
Use raw emotion to convey your points. Understand the desires of your readers. Help your audience to realize their true potential.
If you take a moment to think about it, none of those things are incredibly complicated. However, once implemented, each of them has the power to make a significant impact on your writing career.
When you write to create positive and lasting change in the lives of your audience, they'll often come back for more. I'm going to leave you with a beautiful quote from Barack Obama, who perfectly sums up what I'm saying:
"Focusing your life solely on making a buck shows a certain poverty of ambition. It asks too little of yourself. Because it's only when you hitch your wagon to something larger than yourself that you realize your true potential."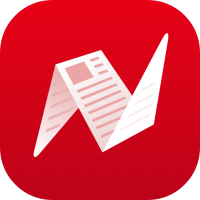 Photo by Marc Nozell from Merrimack, New Hampshire, USA — Barack Obama, CC BY 2.0, https://commons.wikimedia.org/w/index.php?curid=3462018