There's a lot of talk on the internet about avoiding toxic people. Seriously... just take a moment to think about how toxic people can be on Twitter, Instagram, or any other social platform when talking to friends or family.
It's no secret that toxic people rarely contribute anything meaningful towards a healthy relationship. But how can you tell if you're the toxic person that needs to be avoided?
It's a common problem that many people face. And chances are, you want to know the answer. So without further delay, here are two ways to tell if you're a toxic person (or not). Each of these insights changed my life. Hopefully, they will do the same for you, too.
1. Pay attention to how you treat other people. Are you kind? Do you insult other people whenever they do something that you dislike? If the answer to either of those questions is yes, take a look in the mirror and make some changes to your personality.
2. Consider how you portray your own life. Is your social media profile a terrible portrayal of how things really are? Do you frequently lie and pretend that you're extremely happy just so you can get a few more likes? Honesty and authenticity are the antidotes to toxicity. If you need them, take them.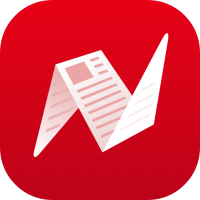 Photo via Unsplash