Let me guess your current situation.
You're an awesome guy who wants to have an incredible relationship with someone who loves and appreciates you for who you are. But for one reason or another, you can't seem to figure out what women want in a relationship.
You're not alone. Many people have been through the exact same circumstances that you currently find yourself in. Thankfully, there is a solution. All you need to do is implement the following traits into your life.
Be Honest (Even When The Truth Is Uncomfortable).
Listen up. It's much better to build a strong relationship on truth instead of lies. So whenever you get a chance, be honest. Although the truth might be uncomfortable, your partner will be grateful that you have their best interests at heart. Quoting an article published by Psychology Today:
"Whatever benefit we might obtain even from lying to protect someone else, that in most circumstances, honesty is a better policy. If your spouse really does get upset for hearing that she doesn't look good in that dress, doesn't that suggest an underlying issue that should be examined, one in fact that you're deliberately avoiding by telling that lie?"
Say what's on your mind. Speak up when there's a problem. You'll find it much easier to sustain a loving relationship as a result.
Communicate With Your Partner (Even When It's Difficult).
Relationships require a little bit of effort.
Sure, you might be in the middle of an argument and don't want to talk to each other. However, refusing to communicate will just make the problem worse. After all, arguments are often resolved by understanding each other's perspectives and then finding common ground.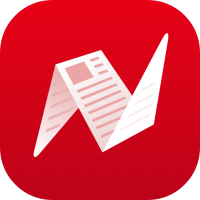 Photo via Unsplash