Most of us want to fall in love. We want to have an incredible relationship and spend the rest of our lives with someone we genuinely care about. And with the pandemic forcing us to text each other a lot more frequently, it can often be challenging to recognize when a woman is flirting with you. 
Thankfully, several signs can help you to know when she's interested in having a potential relationship. Here they are:
She Compliments You All The Time.
This probably won't come as a surprise. It can be anything from saying you have an awesome smile to complimenting how great you look after visiting the gym. Quoting an article published by Elite Daily:
"When you're being flirted with, they'll typically be consistent in sending their text messages, such as every morning and every night. You might receive a text that says, 'Thinking of you, and I hope the day is as gorgeous as your smile.'"
You can't pick up on physical cues such as facial expressions while texting. So instead, focus on what you can notice. Frequent compliments are certainly a sign that they're interested in you.
She Gets Extremely Creative With Emojis.
I'm not talking about sending smiley faces or a thumbs up. Of course not. Instead, I'm referring to other emojis that may indicate romantic interest. For example, kissing faces, love hearts, and anything else surrounding love. But of course, it's important to look at the context of the specific conversation.
She Shows A Genuine Interest In What You Have To Say.
I asked my friend Julia about this one. She said that if a woman is flirting with you over text, she'll often take a while to think out her response. After all, she won't want to give a half-assed reply that doesn't show she cares about what you wrote. Instead, she'll think every word through carefully. 
She may not reply in five minutes. It may take thirty or even an hour. The length of time it takes for her to formulate a response doesn't matter. If she's interested, she'll care and enjoy every single minute of your conversation.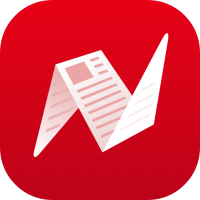 Photo via Unsplash