Sex is great. But you don't need me to tell you that. After all, you already know that it's an incredible way to build trust and connect with your partner on a meaningful level.
But here's the thing: a healthy relationship needs a lot more than intimacy. At least, if you want to have a long-lasting relationship with each other, you need to pursue something greater than sexual satisfaction.
So below are several qualities that will immediately strengthen the quality of your relationship. Each one of these insights changed my dating life for the better. I'm sure they will do the same for you, too.
1. Understanding.
We all know that sex is a physical expression of the passion you have for each other. But when you take a moment to understand how your partner feels, it can strengthen the quality of your relationship even further.
Let me give you a personal example. I used to have a very average relationship. Whenever I saw my girlfriend, we went on dates, ate at fancy restaurants, and then came home and had sex.
Sure, we said, "I love you", and genuinely meant every word. However, we rarely felt the desire to be with each other for the rest of our lives, due to a lack of emotional intimacy.
While reading some relationship advice on the internet, I stumbled across a blog post that wrote about the importance of listening to your partner. At first, I admittedly took it with a grain of salt. But when I started being more open about how I felt, the quality of my relationship massively improved.
Over the past few years, I've learned that understanding is a two-way street in a relationship. Because if you want your partner to listen to you, it's essential to reciprocate when they have something to say. The Roman philosopher, Seneca said it best:
"One of the most beautiful qualities of true friendship is to understand and to be understood."
2. Acceptance.
Without even realizing it, we often spend our days wishing for things to be different, and for our partner to behave in a certain way. But if you're always worrying about the things you can't change, you're not allowing yourself to focus on everything you can.
Let me explain. Your partner wants to feel loved, accepted, and respected by you. But if you're continually judging them for their imperfections, it's incredibly challenging to build a strong emotional connection. If anything, judging them for their flaws is likely to make them do the same to you.
Look, I get it. You want to have a perfect relationship, and to avoid any arguments with your partner. But unfortunately, that's never going to happen if you're always judgemental.
I know that's a hard pill to swallow. But it's true. So if you want to strengthen the quality of your relationship, accepting each other's imperfections is undoubtedly a great place to start. In the words of Marcus Aurelius:
"Accept the things to which fate binds you, and love the people with whom fate brings you together, but do so with all your heart."
3. Honesty.
Sex is certainly one great way to build trust in your relationship. But if you're not honest with your partner during a conversation, you can't expect them to do the same with you. After all, it's impossible to have a healthy relationship if it's built on lies.
So if you want to strengthen your relationship, start by following through on any promises, and staying true to your word. Because even when you have an uncomfortable conversation with your partner, they will certainly respect your ability to remain honest.
"Be a reflection of what you'd like to see in others. If you want love, give love, if you want honesty, give honesty, if you want respect, give respect. You get in return what you give." — Anonymous
So every day, ask yourself: "What actions can I take right now to become a more loving, honest, and understanding partner?"
That's all you need to do.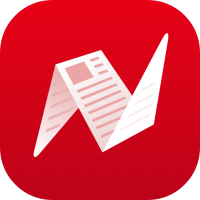 Photo: Corryne Wooten/Unsplash