You might have heard the famous saying, "Give a man a fish, and you feed him for a day. Teach a man to fish, and you feed him for a lifetime." The world has given fish to Afghanistan for the last 20 years. They showed the Afghan government how to fish, too. However, once the Taliban took over, the fish, the knowledge of fishing, and even the anglers disappeared instantly.
After the emergence of the Taliban, Afghanistan's economy has deteriorated drastically. Last month, the New York Times reported:
"Foreign aid has dried up. Prices are surging. The value of the afghani currency is tumbling. The country's $9.4 billion in reserves have been frozen."
Afghanistan's economy was heavily reliant on foreign aid for the last two decades. The US spent around $2 trillion. The international community helped Afghans through their generous aid programs, but it didn't work.
The International Monetary Fund (IMF) drafted a 5-year Poverty Reduction Strategy Paper and called it the Afghanistan National Development Strategy (ANDS), which was implemented from 2008 to 2013. It had crosscutting goals, but its overarching goal was poverty reduction. This was followed by several other schemes and programs duly orchestrated by the UN and international donors. They were in line with the goals and objectives of the Millennium Development Goals (MDGs) and, later on, the Sustainable Development Goals (SDGs).
Where are we now in terms of poverty reduction?
According to the UNDP:
"[P]rolonged drought, the COVID-19 pandemic and political upheaval could cause Afghanistan's poverty rate to soar to 97 percent by mid-2022."
In early September 2021, many international humanitarian organizations warned of an "impending humanitarian crisis."
A recent UN survey shows that only one family can afford to eat well or find adequate food out of twenty families in Afghanistan. The recent Taliban takeover has been devastating, and the economy, based on Jan Egeland, secretary-general of the Norwegian Refugee Council, might collapse.
Mr. Egeland added:
"People are going to die here in Afghanistan very soon."
A small charity organization run by the Afghan diaspora provides some petty cash and food to the families in Afghanistan. Its contact person who wrote on the condition of anonymity, said:
"I just wanted to drop by and ask if you know anyone back home that are doing bad and need some help with money and food. Let me know by sending their address and number so I can send help their way."
Once a team was tasked to look for such people, their response was:
"We are sorry, but everyone is struggling with poverty here."
At the outset, they thought maybe they might not find five to ten families. The focal point in Kabul said that the list is growing every day and that it is hard to choose from amongst many people.
Fortunately, the organization responded:
As many as you can get on the list, no limits [...] just get us a list in the next few days so we can work to get help sent to them. We would really appreciate if you focus on widows, elderly men that have no source of income, orphans and the disabled."
If out of twenty families, only one family can afford to eat, how many people out of forty million people can afford to eat? Two million only. What about the other thirty-eight million people?
Thirty-eight million people are in dire need of support. On the other hand, as many as eighteen million girls and women require support from another area, namely educational and working opportunities. If we think of the cycle of poverty, lack of education and unemployment are its significant parts.
It sounds crucial to help the people in need and give them the fish they need, but individuals, organizations, and charity causes run out of fish soonest. Macro-level schemes and programs are immediately required to help halt this tragedy.
The challenge is that aid to the Taliban, on the other hand, has to be with conditions. Unless the Taliban accept that they don't set harsh conditions on the citizenry's lives, that is: respect women's rights, human rights, freedom of speech, and many other areas, giving monetary aid to the Taliban might be a catastrophic mistake. They might turn into whales and eat all the fish and the fishery.
To give, or not to give money to the Taliban? That's the question and a big concern. But to help Afghans in need--whether with short, or long-term schemes, that's an answer.
But 'the answer' is not there. The world has to look into this collaboratively to find a long-term and sustainable solution. Otherwise, Afghanistan's economy might collapse and have serious aftereffects for the region and the world, resulting in civil war, humanitarian and migration crises, partition, and other catastrophic tragedies.
According to the BBC:
"More than $1bn (£720m) in aid has been pledged for Afghanistan, following warnings from the United Nations of a "looming catastrophe."
To an extent, extreme poverty might be tackled with the above and similar aid programs. However, Afghanistan needs a tangible strategy for economic growth and poverty reduction. Security and governance are yet other intertwined pillars. The world has to do lots of discussions and deliberations with the Taliban with regards to good governance, the rule of law, human rights, and many other areas.
Notwithstanding the above pledge, providing only monetary assistance to the people, and even the Taliban, does not help--unless the international community has a systematic and macro-level collaborative approach. The situation is much more complicated now as Afghanistan has no capable government to accommodate or run any programs of such scale.
The Taliban believed it was only about taking over the country. None of them knew they had zero skills and knowledge of governance, which is the prerequisite for economic growth and poverty reduction, and running tens of other clusters and sectors--ranging from health to social and key infrastructure development areas.
N. K., who doesn't want her full name to appear, works as a staff in one of the government schools in the north of Kabul city. She said:
"My sister is a widow. She has seven children. She was receiving her salary from teaching at this school. His son was also a helping hand as he worked for the government. Now, I, my sister, and his son are all theoritically jobless, as we have no income for the last few months."
The country is on the brink of an economic collapse. Most civil servants have either left or those still in Afghanistan have not been and will not be paid anytime soon. The private sector has also seen tumultuous drawbacks. Most businesses have been closed and its staff are either living with no sufficient income or have moved out of Afghanistan.
The cost of the brain drain is substantial. It might take a decade or two to train the new cadres to run the country with the international community's support. The irony is that no one is ready to work under the rule of the Taliban, unpaid and frustrated. Will a potential economic collapse contribute to the destruction of the Taliban? It might be the case. But before that, the Afghan society might suffer at crosscutting levels.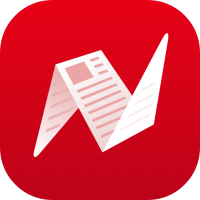 This is original content from NewsBreak's Creator Program. Join today to publish and share your own content.