Winery owners Vince and Carol Bryan started in the wine business with Champs de Brionne, which means fields of Bryan. Their first release was in 1984. To make their first release extra special, they planned a big release party, cleared some adjacent land to feature music, and invited everyone. The music and wine event was a big hit, grew into a summer series of events, and from there became known as the Gorge Amphitheater.
When the Bryan's sold the amphitheater in 1993, the winery closed, and grapes were grown for other wineries until they eventually decided to create a boutique winery, Cave B. Cave B uses 1005 estate-grown fruit from vineyards that surround the winery (Ancient Lakes of Columbia Valley AVA). There are 103 acres of vines, growing 17 varieties of grapes, both red and white. The winery is in Quincy, with a tasting room on-site as well as a tasting room in Woodinville and in the Tri-Cities.
We visited the tasting room in Woodinville, which offers reduced capacity seated wine tasting on two outdoor patios. Heaters are spaced throughout the area, and while it was raining outside, we were dry and reasonably warm (if it's cold, though, I still recommend wearing layers). There is limited seating indoors, but it didn't seem available on our visit. Masks are required when not seated.
Three wine flights were available - red, white, or mixed. We opted for the red flight, a series of six one-ounce pours. This review focuses on the two wines we liked the best.
First up, 2017 Cabernet Sauvignon.
Deep garnet color with notes of Bing cherries and currants, laced with herbal notes that lead into hints of black tea and juniper berries. Robust body and texture with flavors of dark dried fruits, mixed berry jam, and baking spice.
Personal tasting notes: We are predisposed to enjoy Cabs, and this one didn't let us down. We knew it would be a favorite from the first sip. It first dances around on our tongues, created a fruity explosion in our mouths (full and flavorful, not sweet), then lingered like the smoldering embers of a fire. We took two bottles home, expecting that it will pair nicely with a grilled steak, and the other to cellar for a year. $35.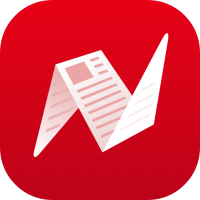 Next, 2018 Tempranillo.
Dark chocolate and cola nut aromas, with hints of red peppercorn and sage moving into dark aromas of blackberry, plum, and fig. The flavor starts off with earthy notes then moves on to dark fruit flavors, finishing up with lingering cola on the palate.
Personal tasting notes: We missed the chocolate and cola aromas and flavors, but the fruity, earthy flavors were prominent. And delicious. But this was still a "liked it, didn't love it" wine for us. It may have worked better for us with a charcuterie plate, a little something to nibble that enhances the flavors. It's probably only fair to buy a bottle and give it second chance at home; I do enjoy Tempranillo. Good thing it's easy to make a return trip to Woodinville.
The Woodinville Cave B tasting room is located at 14356 Woodinville - Redmond Rd NE (website here). Reservations are not required. Hours are Monday, Thursday, and Friday, 2 pm-6 pm, Saturday and Sunday, 11 am-6 pm. Closed on Tuesday and Wednesday. The tasting fee is $15 per person, with the fee waived with purchase.
Drink responsibly. Have a designated driver (or take a cab or ride service) when doing wine tasting.
Other Woodinville wine tasting stories you might enjoy: