Located in the Hollywood District of Woodinville, Vivi Pizzeria is a family-owned restaurant featuring authentic Italian fare (the owner-chefs are Italian).
What to Expect
The location is smack-dab in the middle of the Woodinville wine scene and is family-friendly with indoor and outdoor seating. The outdoor seating is covered and heated, so important given the widely variable Washington State weather.
The atmosphere is convivial, although quite noisy when full. The pace seems a little less frenetic when seated outdoors, although I acknowledge that may be a state of mind rather than reality. The restaurant makes every attempt to make you feel like you're in the Tuscan countryside.
The Menu
It's not just pizza at Vivi Pizzeria, but if it's pizza you're looking for they've got plenty of it. There are the usual and traditional choices - cheese, mushroom, sausage, and Margherita. There are also creative combinations like shrimp and pesto, poached pear and gorgonzola, and vegan.
The rest of the menu covers the expected Italian dishes, appetizers, salads, bruschetta, pasta, and meat and fish. Dishes are fresh and tasty, with some notable standouts: Rugola e Pere salad (arugula and pear are a great sweet/sharp combination), Arancini (stuffed bites of risotto), classic bruschetta, and the polpette (meatballs).
Recommendation
We arrived for a late lunch for two people. Although we didn't have a reservation, we were between prime lunch and dinner times and were seated immediately. We were offered a choice of indoor or outdoor dining and opted for indoors, a decision based on social distancing.
We started off with an appetizer of fried artichokes while we perused the rest of the menu. The wine list is diverse, but since we'd been wine tasting most of the day, we opted to take this break with water.
Our orders were the Chicken Marsala and Spaghetti with Meatballs. These are two classic dishes, but that doesn't mean a restaurant always gets them right.
The Chicken Marsala is served with spaghetti and when my dining companion expressed concern about avoiding carbs, the waiter cheerfully suggested doubling up on the vegetable. The dish arrived adequately sauce and with abundant mushrooms - no skimping here. It was delicious, but honestly, fairly classically prepared with nothing remarkable. Still, we'd order it again. $22.
The Spaghetti Polpette was a big hit and it all boils down to the meatballs. Any Italian chef worth their salt can make an acceptable marinara sauce, but making a delicious meatball is pure artistry. These meatballs were a blend of beef and pork and were moist enough that could stand on their own without the sauce. The sauce was a bonus. Moist enough that there could easily be broken apart with a fork, but not so moist that the result turned into a glob, the meatballs were a standout on the menu. $16. An appetizer of meatballs is also available. $12.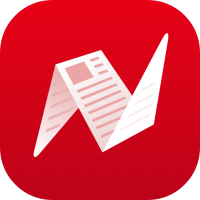 If You Go
Vivi Pizza is located at 14505 148th Ave. N.E., Woodinville.
There is limited parking behind the restaurant, but since the lot also handles parking for adjacent wineries, it is typically full. There is a large parking lot (free) at the community sports field, about a block and a half away.
Vivi Pizza is currently serving lunch and dinner (takeout, outdoor dining, indoor dining) Sunday-Thursday, 11 am-9 pm, and Friday-Saturday 11 am-9:30 pm. Reservations are recommended, but not required. Check the website (here) as things change frequently.