SUMMIT COUNTY, CO - In recognition of the high prevalence of both youth and adult suicide in Summit County, the Summit County Board of Commissioners passed a resolution today designating September 2021 as Suicide Prevention Month in an effort to raise awareness of resources and support available to all who may be struggling in the community.
Summit County recognizes and is committed to assisting local residents and preventing suicide, as seen by the approximately $2 million dedicated for behavioral health programs each year, courtesy to voter approval of the 2018 strong future funding.
Between 2014 and 2020, there were 44 suicides in Summit County, with ages ranging from 15 to 75.
Suicide is the second-largest cause of death among young in the United States (CDC 2007) and the tenth greatest cause of death among adults (CDC 2019). In 2019, more than 47,500 people died by suicide (CDC 2019), one every 11 minutes, and more than 12 million people in the United States seriously considered suicide (CDEC 2019).
Jennifer McAtamney, Building Hope Executive Director said that it's critical to acknowledge that everyone has had a difficult year and that it's normal to not be okay. Above all, they want members of their community to know that they are not alone. Building Hope provides mental and emotional health services to all residents of Summit County, as well as a scholarship fund for free counseling sessions.
Summit County and its partners, especially Building Hope, are dedicated to working together to prevent another death in our community by:
Developing and disseminating methods for assisting people who are at risk of suicide
Developing guidelines for dealing with suicide deaths
Educating and training people on how to avoid suicide.
Providing people with the opportunity to learn about suicide prevention
Providing the community with evidence-based suicide prevention measures
Increasing the number of people who are aware of the crisis intervention services that are accessible to them.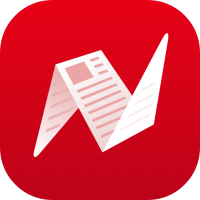 This is original content from NewsBreak's Creator Program. Join today to publish and share your own content.