BOULDER COUNTY, CO - Boulder County Community Services, in collaboration with the Boulder County Substance Use Advisory Group, is holding events to memorialize those who have died as a result of an overdose and to encourage those who are still battling addiction.
Streetwise Arts, a local nonprofit with a mission to increase social advocacy and dialogue via the creative improvement of the urban environments, is conducting the International Overdose Awareness Day event.
Boulder County Community Services has collaborated with two local artists to create a mural dedicated to the vision of the County's Substance Use Advisory Group: a community-wide shared leadership group with the overarching goals of reducing stigma surrounding substance use disorders, reducing overdoses and fatalities, and supporting resiliency in recovery.
The event details are:
The artwork will be painted at Boulder's 2525 13th Street.
On Sunday, September 12, 2021, from 10:00 a.m. to 4:00 p.m., the Streetwise Mural Art Festival will take place.
In front of the artwork, Boulder County will have the resource and memorial tables.
Kaila is a Boulder native who has spent the last 12 years painting murals throughout Australia, Northern California, Boulder, and Denver. Her murals center on nature, wildlife, and spiritual expression.
This event is part of the International Overdose Awareness Day program, which is the world's largest yearly effort to eliminate overdose, remember those who have died without prejudice, and honor the pain of those left behind.
The Denver Recovery Group, the Colorado Consortium for Prescription Drug Abuse, Behavioral Health Group, and the Pillar Program at Boulder Community Health have all kindly sponsored the mural festival.
Clinica Family Health and The Works Service, a Boulder County Public Health program that provides harm reduction materials to keep people safe, are also involved in the mural project.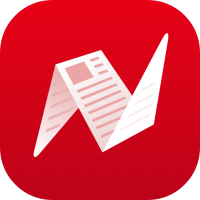 This is original content from NewsBreak's Creator Program. Join today to publish and share your own content.