VAIL, CO - Unless global heat-trapping emissions are drastically decreased, Eagle County may have many more extremely hot summer days by mid-century, with considerably higher increases thereafter, according to a new climate estimate issued by the Rocky Mountain Climate Organization.
In the Edwards/Avon area, for example, the median estimates with continued high emissions are for days 85° and hotter per year.
In the baseline period of 1970–1999, the warmest day of the year averaged 84 degrees, with the single hottest day reaching 90 degrees. As a result, a typical summer day in the mid-century could be as hot as the hottest day of the late century.
This analysis also contains some good news: it demonstrates how fully the mentioned effects can be prevented if global emissions of heat-trapping pollutants are significantly decreased. With relatively low future emissions, 85°+ days are expected in the Edwards/Avon area.
The president of RMCO, Stephen Saunders said that These figures demonstrate how much is at stake for Eagle County as people continue to affect the climate, as well as how important climate protection activities can be in preventing intolerable changes. This will be of interest to other Colorado mountain communities with similar elevations, because similar changes are possible, depending on future emissions.
Eagle County and the Water Quality/Quantity Committee of the Northwest Colorado Council of Governments commissioned the report.
Eagle County Commissioner and QQ chair. Kathy Chandler-Henry said that with record-breaking heat, wildfires, and mudslides, their previous couple of summers have been unlike any they have seen here before.
Eagle County Commissioners chair, Matt Scherr said that this report emphasizes the importance of the work they continue to do in Eagle County to promote sustainability since things might get a lot worse if they don't reduce emissions.
The research shows how many fewer days below freezing there could be in winters, how many more 40° days there could be towards the conclusion of the snow/ski season, and how much more regular strong rainstorms and snowstorms could become, in addition to highlighting expected changes in summer temperatures.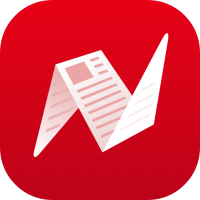 This is original content from NewsBreak's Creator Program. Join today to publish and share your own content.