GYPSUM, CO - Gypsum collects trash at the curb on Mondays, Tuesdays, Wednesdays, and Fridays. Trash containers must be placed outside by 7:00 a.m.
Residents who use the Town's curbside trash service should keep these points in mind.
Trash cans must be issued by the Gypsum City Council. Then, the arrow on the container lid must point towards the street and the container must be at the curb by 7:00 a.m. on the scheduled pickup day. After pickup, please remove containers from the curb within 24 hours. The containers' lids must be closed. If the lid is open, trash will not be collected.
Please do not block trash cans with vehicles or other objects. Containers must be at least 3 feet apart from any other object. The trash truck will not pick up the container if it cannot reach it, and our drivers will not exit the vehicle.
No hazardous products (paint, oil, etc.) or building materials (wood, drywall, concrete, etc.) may be placed in the container. The Gypsum Public Works facility accepts motor oil for recycling.
Additional/oversized garbage pickup is available for an additional price, which will be added to your monthly rate. Yard garbage is referred to as an "extra pickup." Grass clippings and weeds must be bagged. There are no tree branches that can be accepted.
At the end of Oak Ridge Dr., near Ridley's Market, lies the Gypsum Community Recycling Site. DUAL STREAM recycling is available at this location. Please follow the sorting lists below and at the site to recycle responsibly and maintain the community recycling area accessible and functional. For more information about recycling sites, you can check it at here.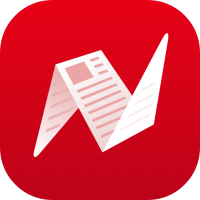 This is original content from NewsBreak's Creator Program. Join today to publish and share your own content.