ESTES PARK, CO - Fall is around the corner. Before the air gets too cold, spend the last few days hiking to one of the waterfalls nearby Estes Park. These waterfalls allow easy to moderate hikes. Hear the sound of water with the cool mist settling on these three waterfall hikes.
As alluring as the sight is, please don't get too close to the water. The Rocky Mountain National Park (RMNP) Public Affairs Officer Kyle Patterson mentioned that the currents are powerful and might pull you downstream. Be careful when taking pictures, or simply admiring the view, as the streamside rocks are often slippery. Children must be supervised all the time, especially near the rivers and streams.
Chasms Falls drops roughly 25 feet, through a narrow granite chasm - hence the name. It is a fairly popular hike. The trip to the falls is rather easy.
However, the difficulty of this hike can change based on the time you visit. From June to September, the hike is just a short trip down a set of stairs when Old Fall River Road is open. When it's not, you can walk around the fairly mild incline, not too far from the Endovalley picnic area. Check out the RMNP's website to plan ahead of the trip to the falls.
Take a trip to Alberta Falls from Glacier Gorge Trailhead. It is also available for access from the Bear Lake Trailhead. The distance and elevation gain depends on which trail you started from.
Enjoy the sight of a mixed pine forest and aspen groves as you get near the falls. It is another easy and popular hiking destination in RMNP. The 30-foot waterfall drops to a narrow gorge on Glacier Creek. After resting, you can opt to return or go for more difficult hikes to Mills Lake or The Loch.
Copeland Falls has moderate difficulty, meaning you can choose the easy or the more challenging route. Access is available from the fairly remote Wild Basin Trailhead. Learn more before your hike here.
In the area, you will see several other attractions besides Copeland Falls, such as Calypso Cascades, Ouzel Falls, Ouzel Lake, and Bluebird Lake. Plan whether you'd like to visit one, two, or all of the attractions at once.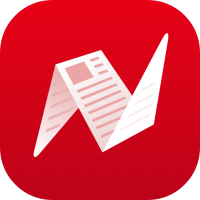 This is original content from NewsBreak's Creator Program. Join today to publish and share your own content.