CITY OF LONGMONT - The Longmont City Government urges the public to immediately carry out a COVID-19 test because more people are infected with the COVID-19 virus in Boulder County.
This is by the encouragement made by the Boulder County Public Health, known as BCPH, for people in Boulder County to immediately carry out COVID-19 tests in places provided by Boulder County to take COVID-19 tests for free.
In addition, people who are exposed to or have been in contact with individuals who are positively infected with the COVID-19 virus are required to quarantine and pay attention to symptoms that appear for 14 days.
The public is also advised if they feel symptoms that refer to being infected with COVID-19 so that an examination is carried out immediately. For people who have not been fully vaccinated but accidentally come into contact with individuals infected with COVID-19, they are required to do a COVID-19 test 5-7 after making contact. People who have been fully vaccinated can test for COVID-19 3-5 after having direct contact with an exposed individual.
Chris Campbell, Boulder County Public Health Emergency Manager, urges people to get tested for COVID-19 immediately, even if they don't have symptoms or have symptoms, but they are not severe. Campbell also added that every individual in society has a crucial role in keeping the community healthy and safe so that the COVID-19 pandemic can end soon.
There are several places in Boulder County that provide free COVID-19 tests, including the following:
Heart of Longmont provides COVID-19 tests 7 days/week, with the test type Swab Test (PCR).
Stazio Ball Fields provides COVID-19 tests 7days/week, with the test type Swab Test (PCR).
Nederland Community Center provides COVID-19 tests every Thursday, with the test type Swab Test (PCR).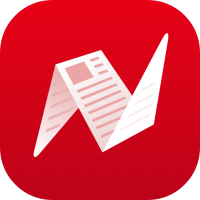 This is original content from NewsBreak's Creator Program. Join today to publish and share your own content.