LARIMER COUNTY, CO - The County of Larimer's Treasurer & Public Trustee's Office will release orange tags for people who have property tax arrears, such as homes and cars.
The orange tag will be installed starting from this week until next September. This is done to notify property owners with unpaid taxes to pay the 2020 property tax this year immediately.
The orange tag is applied as a courtesy reminder for people who have not paid taxes, so they can be free from further penalties for being late in paying taxes. Tax payments can be made starting from September 1, using cash or certified funds only after the maturity date.
Irene Josey, the Larimer County Treasurer & Public Trustee, reminds people who wish to pay taxes that they can make payments to Larimer County Treasurer, P.O. Box 2336, Fort Collins, or deposited at the Larimer County Treasurer drop box located at 200 W. Oak Street.
People who have been warned but have not paid taxes will be subject to further sanctions in October. In addition, there will be a possibility to carry out a tax-free sale transaction which will be carried out in November.
To ensure that the credit number matches the tax bill, the public can check, for which more detailed information can be accessed through the following page https://www.larimer.org/treasurer/pay.
If the public has further questions regarding the tax status of their property, they can contact the Larimer County Treasurer & Public Trustee's office at (970) 498-7020 or visit the Larimer County Treasurer & Public Trustee's official website here.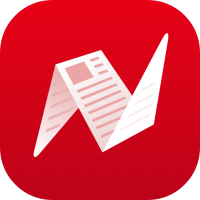 This is original content from NewsBreak's Creator Program. Join today to publish and share your own content.