DENVER, CO - August is Asian Elephant Awareness Month, and it is celebrated by zoos across the nation, including Denver Zoo. Before August ends, Denver Zoo introduces one of these giant mammals at the Zoo, named Bodhi.
Bodhi is the second oldest elephant at the Zoo. Throughout the years, Bodhi has been under the care of Groucho, an older elephant. Bodhi is now ready to teach younger elephants, including Chuck and Jake, what he has learned from Groucho.
Zookeeper Barb loves working with Bodhi. She mentioned that Bodhi is very smart and able to pick up on training quickly. He is sociable, and he gets along with the other elephant males in the zoo.
"He is a great ambassador for the Asian elephants both in zoos and in the wild, and personally, I think he is a very handsome young bull," Zookeeper Barb added.
Asian elephants (Elephas maximus) are smaller in size than African elephants. Their characteristics include smaller ears and two rounded domes at the top of their heads. They have rounded backs and shorter legs compared to African elephants. Their average weight is even 2,000 pounds less than African elephants. Different from African elephants, only male Asian elephants have visible tusks.
Denver Zoo has become one of the only few North American zoos that can house multiple adult male Asian elephants. Currently, Groucho, Bodhi, Billy, Chuck, and Jake live in the same enclosure. They aim to socialize and study the effects of socialization on Asian elephant bulls.
According to The International Union for Conservation of Nature (IUCN), Asian elephants' status is endangered. The adult Asian elephants don't have any known predators, other than humans. Their number keeps decreasing due to the loss or fragmentation of their natural habitat and human-elephant conflict.
Learn more about these large land mammals through Denver Zoo here.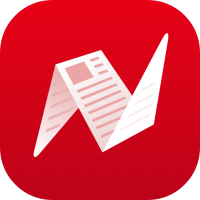 This is original content from NewsBreak's Creator Program. Join today to publish and share your own content.