FORT COLLINS, CO - Fort Collins Utilities and the Art in Public Places program have commissioned a series of murals by Fort Collins artist Gale Whitman to celebrate the ClimateWise program's 20th anniversary.
The ClimateWise purpose and connection to the unique community are highlighted through Gale's murals in this project.
ClimateWise has sought the help of local businesses to conserve energy and water, minimize waste, and promote alternative transportation and social responsibility.
ClimateWise Partners has made a major difference in the community by taking actions to make their business more sustainable and resilient. ClimateWise Partners has saved over $94 million and avoided over 1.4 million metric tons of greenhouse gases over the last 20 years.
The program has served as a catalyst for new ideas and as a network for peers to mentor one another. The program has not only had a tremendous influence on the city's sustainability, but it has also built a community of businesses that has demonstrated its willingness to go above and beyond to make the city great.
Gale Whitman, the project's chosen artist, will create murals for three traffic boxes along Mason Street. The murals were chosen for their great visibility and accessibility to a wide cross-section of the community via different modes of transportation along the Mason Street Corridor. ClimateWise's fundamental objective is also supported by this location.
Gale Whitman collaborated with the utility project team to create colorful, educational murals that reflect ClimateWise's goal and its relationships to our diverse and special neighborhood. Gale was requested to highlight the ClimateWise program's objectives and initiatives, as well as the savings realized as a result of these actions and the collaborations formed over the last 20 years.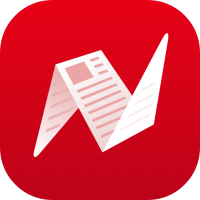 This is original content from NewsBreak's Creator Program. Join today to publish and share your own content.