DENVER, CO - There are many weight loss-focused personal trainers in Denver. People typically overlook individuals who have difficulty gaining weight, even though being the slim guy or gal has just as many disadvantages as being overweight.
Here are some tips to gain weight:
It all begins in the kitchen.
Whether you want to gain weight, lose weight, or simply be healthy, a proper diet is critical. It can help you lose weight while also helping you gain muscle. You want muscular mass, not just more pounds when you want to gain weight.
To help you gain muscle growth, you'll need high-quality protein. Quality protein can be found in foods such as eggs, salmon, chicken breast, and shrimp. Healthy fats, such as those found in eggs and salmon, are also essential. For every pound of body weight, aim to ingest about one gram of protein. The good news for slim men and gals is that when they acquire weight, it's mostly muscle rather than fat. It's important about maintaining a healthy diet while bulking up on muscle.
Some people are overconfident. They train out nonstop, day and night, in the hopes of gaining muscular growth. In truth, they're suppressing their muscle development.
Strength training, for example, causes micro-tears in the muscles, which heal to make the muscle stronger and larger, preventing future injury. The bigger the weights you lift, the more strength and muscle tissue you get. Overtraining, on the other hand, can lead to a loss of muscle mass if done too frequently and for too long.
The body goes into repair and recovery mode while you sleep. You're probably aware that lifting weights and conducting strength training generates muscle tears, which must be repaired in order to rebuild.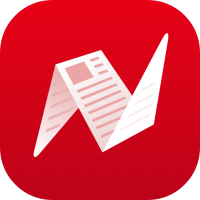 This is original content from NewsBreak's Creator Program. Join today to publish and share your own content.