LARIMER COUNTY, CO - The City of Larimer Count, with the Treasurer & Public Trustee, urges the public to use eNotices immediately.
Irene Josey conveyed this as the Larimer County Treasurer & Public Trustee. This appeal is made so that the public can more easily receive tax reports for the future electronically.
The use of eNotices is also part of reducing the use of paper as a medium for reporting tax results, namely by sending public tax reports that have been designed to send the report via e-mail to each resident.
eNotices is an electronic tax report statement that will include the amount and tax report from the public, which will later be sent via e-mail, not mail.
The use of eNotices provides users with the advantage of paying taxes more efficiently by simplifying steps, stamps, time, etc. In addition, the use of eNotices can help reduce the use of paper made from trees.
Regarding Larimer community tax reports, tax bills will be sent by mail in mid-January 2022 for 2021 tax payments. There are more than 90,000 tax reports that will be sent along with payment codes.
In addition, to do a sign-up session, the public can click on the following page where the public is asked to enter the code that has been sent along with the tax bill that has been sent previously.
According to Josey, if the public does not receive their tax returns as of January 31, 2022, or if the public is still confused and has some ongoing questions, the public can contact the Larimer County Treasurer & Public Trustee via 970-498-7020 or send an e-mail at address lctreasurer@larimer.org.
Further information regarding the appeal for the use of eNotices in Larimer County can be accessed via the following page https://www.larimer.org/treasurer.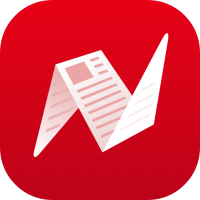 This is original content from NewsBreak's Creator Program. Join today to publish and share your own content.