GREELEY, CO - August 26 is Women's Equality Day. The City of Greeley is inviting residents to celebrate the day by visiting Greeley Museum's virtual exhibit, titled Beyond Suffrage: 100 Years of Progress.
The exhibition Beyond Suffrage: 100 Years of Progress showcases the story of Colorado women gaining suffrage, or the right to vote, in 1893. It was 27 years early before the 19th amendment was passed, which allowed women across the country to vote. It was the result of years of organized work, lobbying, and not to mention failed campaigns.
However, women's suffrage was not put into the constitution when Colorado became a state, unlike its neighboring states Wyoming and Utah. Women at the time had to go around and convince the majority of male voters to support the cause.
Colorado women didn't give up fighting for equality to vote until they earn the rights. Once they were able to vote, they overcame the discrimination in male-dominated fields, serve in wars, empower others, and advocate for change.
The virtual exhibit opened at the Greeley History Museum last year (2020) in January. It celebrates the achievements of local women while marking the 100th anniversary of the 19th Amendment. It features a few of the Weld County women who fought for their rights, by relying on their brains, backbone, and tenacity.
The virtual tour is available here. Take a look around the room in the museum by clicking multiple icons displayed on the map. Pay attention to the icons meaning below the map for a maximum tour experience.
For more information about the exhibit, visit the City of Greeley Museums' main office at 714 8th Street, Greeley.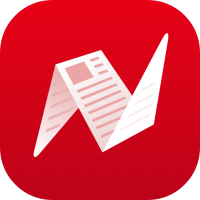 This is original content from NewsBreak's Creator Program. Join today to publish and share your own content.