FORT COLLINS CITY, CO - The city of Longmont with Children, Youth, and Families, known as CYF, will be holding a Welcome Back event as a launch event for their new program that provides trips to the City of Longmont and neighborhood parks in early September.
Pacheco, Division Manager of Children, Youth, and Families, said this program is part of a previous program before COVID-19. Children, Youth, and Families wanted to provide transportation for youth from selected schools to visit the Youth Center.
However, Pacheco mentioned that the program did not run smoothly. Hence, Children, Youth, and Families decided to launch a new program that took youth within Longmont to various activities and traveled to various places.
The venues will include various parks, such as Kensington, Carr, and others, for the environment, such as Longmont Village, Casa de la Esperanza, and others. These activities include sports, handicrafts, developing life skills and social skills, and much more.
The "Welcome Back" celebration is a Longmont Youth Center event held on August 27th, starting at 3 pm. 5:30 p.m. is located at Lashley Street. Youth Center is a place where youth can learn and experience new things by socializing with other people to learn.
The new city and neighborhood park trip program is a program created by CYF for middle and high school students and will launch in the fall of September, located at Loomiller Park.
Further information regarding the Youth Center can be accessed via their Facebook page at facebook.com/longmontyouthcenter or their official website at bit.ly/cyflongmont.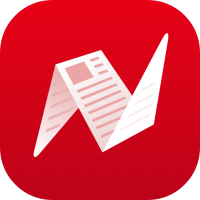 This is original content from NewsBreak's Creator Program. Join today to publish and share your own content.