DENVER, CO - Community College of Denver, or CCD, is currently seeking applicants for the Work-Study Program. By joining this program, students will be able to earn starting from $14.77/hour, while continuing their studies. Each student is limited to work 20 hours per week, including spring break.
CCD's work-study program serves as a funding source for students to support their living and educational expenses. Students can also gain relevant work experience based on their field of study. Interested students can apply by completing the Free Application for Federal Student Aid (FAFSA) here.
There are two criteria for the work-study program: Need-Based and Colorado No-Need Work-Study. These programs have slightly different eligibility criteria, so make sure to apply accordingly. Click here to learn more.
The work-study program offers students two types of jobs, which are on-campus and off-campus. For both types, employment will start as the new hire paperwork is finalized by Human Resources Department, and the email is sent to the hiring supervisor.
On-campus jobs are available for most departments, with employment opportunities highly competitive. Apply with a cover letter/resume for a better chance to get accepted. Career & Transfer Center is ready to assist regarding cover letter and resume.
Off-campus jobs offer more limited positions. They are available through non-CCD organizations, all approved by the work-study manager. The following steps are required to apply for a position off-campus:
Complete an employer information form,
Sign an agreement,
Training with a supervisor, and
Visit the site.
As a work-study student employee, participating students will earn biweekly paychecks, with funding from both federal and state aid sources. Currently, the pay is $14.77 per hour. However, starting from January 1, 2022, students can earn starting from $15.87. To complete the transfer, signed timesheets are required, and students must provide a checking account.
Check out more information about the program and available positions here.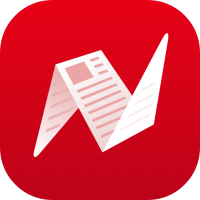 This is original content from NewsBreak's Creator Program. Join today to publish and share your own content.