NORTHGLENN, CO - Ahoy mateys! Northglenn Pirate Fest is returning on September 18-19. Some of the events are free, and some require registration. Residents need to pay attention to the age restrictions before participating.
Pirate Fest 2021 will be held on two days, consisting of Pirate Night and Pirate Festival. It takes place at the Northglenn Recreation Center and EB Rains Jr. Memorial Park, at 11701 Community Center Drive. Learn how to get to the event by clicking here.
Join Pirate Night on Friday, September 17 from 6 to 10 p.m. with no general admission needed, for residents ages 18 and above. Pirate Night offers live piratical music, a mermaid encounter, dinner, treasure, crowning of the "Pirate King", and various drinks, such as mead, rum, and beer. Interested in becoming a pirate king? Click here for more information.
Pirate Festival is held on Sunday, September 18, from noon to 6 p.m. Free entry for everyone, but additional costs are required for Cardboard regatta boat race registration, food and beverages, and kids' bounce house.
Pirate Festival offers bounce houses, arts and crafts, contests, treasure hunts, and more for the children. Meanwhile, parents and adults can join shanty singing, cardboard boat watching, walking around in costumes, and more.
Since this event is a social engagement, the city encourages costumes to be worn. However, it is not mandatory. The best-dressed pirate will be able to participate in the pirate costume contest.
Northglenn Pirate Fest invites residents to get involved by becoming a sponsor, a vendor, or a volunteer. Interested sponsors can head here. This year's event will feature around 40 local businesses for two days. Residents can apply for food vendors here. Last but not least, volunteers are important to assist with various tasks, from setting up the ground, alcohol sales, information booth, and many more. Click here to become a volunteer today.
For more information, go here, call 303-450-8908, or send an email to sstokes@northglenn.org.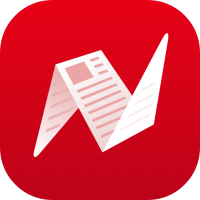 This is original content from NewsBreak's Creator Program. Join today to publish and share your own content.