FRISCO, CO - The Town of Frisco released the full catchup of the August 24 council meeting. One of the highlights of the meeting was High Country Conservation Center, or HC3, annual presentation. They presented some of their local achievements, impacts on the community, and reports on their various programs throughout the year.
HC3 was formerly known as Summit Recycling Project (SRP). This non-profit organization was renamed in January 2006, after The Summit County Government institutionalized the recycling operations, turning it into a stable government department. Today, their main focus is climate action, including waste reduction, energy efficiency, clean energy, and more.
On August 24, HC3 presented ten $1,500 Solarize rebates that were provided by the Town of Frisco for residents or businesses. Ten Frisco residents participated in the program, and over 60 kilowatts of solar power were installed.
HC3 also presented some plans regarding sustainability and renewable energy programs. Currently, HC3 is planning a round of training for builders about Sustainable Building Codes, in collaboration with the Colorado Energy Office. Moreover, HC3 is also working with Town of Frisco staff on another renewable energy program.
The pilot program for commercial buildings, including Frisco's Town Hall and Public Works buildings, to report their energy use was also discussed. HC3 would like feedback from the State before continuing to implement the program.
The three-year update of the greenhouse gas emissions inventory is almost complete. Based on the feedback from the town council in 2020, HC3 has been working with experts to find the best solution for emissions reductions. They found that even some low-cost policies can result in a lot of progress.
For Energy Smart Colorado, HC3 had some plans in 2021, including 20 home energy assessments (which they achieved), 10 home energy upgrades, and $476 per household in energy bill savings. In 2022, they're looking forward to raising the numbers.
The Town of Frisco will celebrate electric vehicles (EV) readiness on September 22, from 4 to 7 p.m. at two new EV stations at the Adventure Park. Residents who own electric vehicles, or are interested in learning more about electric vehicles, are welcome to attend the event.
Frisco's Resource Wise Business Program is a sustainable business certification program. In 2022, they are planning to include eight new assessments, six improvement projects, and more collaboration.
Lastly, HC3 has done some projects to reduce waste in the town. It includes five educational events, working with nine Frisco businesses, registering 311 Frisco residents for a free composting program, partnering with Frisco Fun Club and Peak School, and getting involved with stakeholders.
Read more about each presentation points from HC3 here.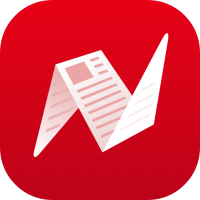 This is original content from NewsBreak's Creator Program. Join today to publish and share your own content.