DENVER, CO - The City of Denver and County of Denver Government by Denver Human Services will held regular Food Bank activities on September 27th/
During the Food Bank, there will be a mobile food pantry located at the Richard T. Castro Human Services Center from 9:00 to 11:30 AM. Food distribution will continue until all food has been distributed to the residents.
The public is asked to come earlier than 08.00 AM before the Food Bank opens. In addition, the time and date of food distribution may change according to the weather.
Before participating in Food Bank activities, the public is required to create a Link2Feed account to register themselves as a potential recipient of food distribution. On the day of distribution, people are required to bring the number that has been listed. There is no need to re-register for people who already have an ID from the Food Bank of the Rockies, known as FBR.
Several things need to be known by the public who will present mobile food pantries, namely:
the community is not required to bring a letter of evidence showing that the community can distribute food. However, the public is encouraged to carry identification.
In addition, because distribution activities are carried out outdoors, the public is encouraged to wear clothes that adapt to weather conditions during Food Bank activities. People are also asked to bring containers where food will be given.
The Food Bank schedule until the end of 2021 is as follows:
September 27, 2021 from 09:00 - 11:30 AM
October 25, 2021 from 09:00 - 11:30 AM
November 22, 2021 from 09:00 - 11:30 AM
December 27, 2021 from 09:00 - 11:30 AM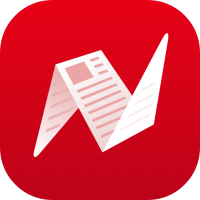 This is original content from NewsBreak's Creator Program. Join today to publish and share your own content.