FORT COLLINS, CO - The City of Fort Collins will spray the northeast of Fort Collins due to the increase of West Nile Virus infected by Culex mosquitoes.
This spraying was caused by an increase in the number of Fort Collins residents who contracted the West Nile Virus caused by the Culex mosquito. The spraying will be carried out by the City of Fort Collins and Larimer County in the northeast of Fort Collins.
In accordance with the recommendations issued by the Larimer County Department of Health and Environment, which are based on the City's West Nile Virus Management Policy, the government of Fort Collins conducted this mosquito fogging.
This spraying will be done in the evening, which will start from 8 p.m. every night and will stop at 2 a.m. from Thursday, August 26 to Sunday, August 29. Spraying will use fogging trucks.
To minimize exposure to pesticides around the environment, the City's contractor Vector Disease Control International, known as VCDCI, urges the public to stay indoors and close and lock doors and windows until the fogging session is over. The public can reopen windows and doors 30-60 minutes after the fogging session is carried out.
In addition, the community can also minimize exposure to pesticides by covering plants, ponds, and tools that need to be covered with cloth. The public can also track the progress of fogging carried out by trucks through the https://www.fcgov.com/westnile page.
West Nile Virus is a disease spread by mosquitoes and is one of the diseases transmitted by mosquitoes to humans, with the highest number of infected people in the United States.
Further information regarding West Nile Virus disease and the steps taken by the government to deal with the spread of West Nile Virus can be accessed through the official Fort Collins government website at https://www.fcgov.com/westnile/.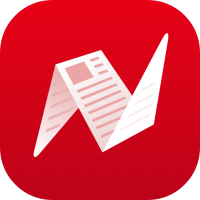 This is original content from NewsBreak's Creator Program. Join today to publish and share your own content.