LOVELAND CITY, CO - The Loveland Police Department released an updated update on some of the things that happened at the police force on August 13.
A case triggered the review of existing regulations at the Loveland Police Sector in June 2020 regarding the arrest of a resident, Karen Garner, by former Loveland police officers, namely Austin Hopp and Daria Jalali.
Steve Adams, Loveland City Manager, said this review was conducted to ensure accountability and credibility will always be there so that public trust will grow again.
Some updated regulations include professional standards in conducting independent investigations, police department assessments, and the Ad Hoc Trust Commission.
Regarding professional standards in conducting independent investigations, the review is expected to be completed in September. The review was led by Hillard Heintze, the independent consultant for re-evaluating policies and procedures at the Loveland Police Department.
Regarding the assessment carried out to assess the Loveland Police, a separate team was carried out to evaluate strategy, policy, and so on. There will be confidential interviews conducted with several high-ranking officials in Loveland. A public room will be held so that the people of Loveland can also assess the Loveland Police Department, which will be located at the town hall.
For the Ad Hoc Trust Commission, the application process has been open for 30 days, starting August 13. This commission was designed as a form of increasing the trust of the Loveland community so that they feel safe and valued. Later, this commission is tasked with providing recommendations through the city council.
Complete information regarding the development of this case can be accessed through the page https://www.lovgov.org/services/communications-and-engagement/garner-v-city-of-loveland.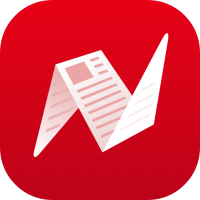 This is original content from NewsBreak's Creator Program. Join today to publish and share your own content.