LOVELAND CITY, CO - Loveland has implemented Utility Billing Systems for the past two months as a payment system that can be used to pay for various daily needs.
The Utility Billing System has been planned and built by the government for the past five years under the supervision of The Utility Billing department. This system can only be used two months back. However, many obstacles and errors entered, so the government decided to upgrade the system.
The City of Loveland community should be aware of several new upgrade notifications in the system.
The public will not be subject to fines or termination of facilities due to delays in billing by the system. This will be done until next September, while the government conducts a total evaluation of the bill notification to the public.
Bill payments cannot pay for transactions via credit cards via mobile phones. The public has two options for paying the bill. The first option can be done by mail or directly to the official Utility Billing page at myaccount.lovgov.org.
Currently, all customers have their own billing accounts that can be used to facilitate payment transactions and check existing bills.
For customers who find the bill does not match the amount that should be billed, they can contact the Utility Billing department to verify the bill amount.
For further information, don't hesitate to contact Nicole Yost, the Engagement Coordinator, at 970-962-2302.
The city of Loveland is a small town located in Larimer County, Colorado. The town was first discovered in 1877, about 74 km north of the Colorado States Capital in Denver, Colorado. In 2019, there were 78,877 people live in Loveland.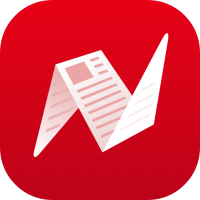 This is original content from NewsBreak's Creator Program. Join today to publish and share your own content.