WELD COUNTY, CO - Two people in Weld County have tested positive for the West Nile Virus, also known as WNV. Two of the affected are adult women.
West Nile Virus is a virus carried by Culex mosquitoes and is the highest cause of death in the continental United States due to mosquito bites. In previous years, WNV cases were always found in summer, and summer is the season with the highest number of WNV cases.
According to Mark Lawley, summer weather and afternoon thunderstorms in the afternoon cause Culex mosquito breeding.
The Weld County Health Official recommends some things you can do to avoid mosquito bites and reduce areas where mosquitoes can breed.
First, people are asked to avoid puddles of water around their homes which can be a breeding ground for mosquitoes and a place for mosquitoes to lay their eggs.
Second, limit outdoor activities at dusk and dawn because mosquitoes are active at these times.
Third, look for effective ingredients to repel insects, including mosquitoes, such as eucalyptus oil, and so on. Always follow the instructions for use.
Fourth, always wear long sleeves.
Although most people diagnosed with WNV do not always cause symptoms, on average, 1 in 5 people infected with WNV will experience a fever followed by various other symptoms such as headaches, body aches, diarrhea, etc. Several cases occur that cause severe neurological disease due to WNV infection.
Symptoms of WNV usually appear 3-14 days after infection occurs. If a person feels the symptoms of WNV appearing in him, it is advisable to go to a health care professional for help as soon as possible. However, there are cases where people infected with WNV will recover their own, but the tired and weak body condition will still be felt for some time to come.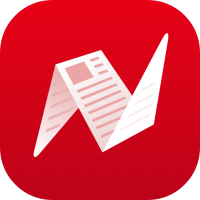 This is original content from NewsBreak's Creator Program. Join today to publish and share your own content.