LARIMER COUNTY, CO - The Toughest Monster Trucks Tour will return after being postponed from April 16-18 to 13-14 August 2021 over the weekend.
The Toughest Monster Truck event, which was supposed to be scheduled for April 16-17, 2021, had to be postponed due to restrictions in the state of Colorado related to preventing the spread of the COVID-19 virus. The event, held in Loveland County, Colorado, will be divided into three times: Friday, August 2021 at 7:30 p.m., Saturday, August 14, 2021, at 1:00 p.m., and Saturday, August 2021 7:30 p.m. The venue to be used is located at Budweiser Events Center, 5290 Arena Cir, Loveland, CO 80583.
For visitors who have previously purchased tickets, these tickets can still be used to visit The Toughest Monster Trucks Tour with specifications for buyers on April 16, 2021. Tickets can be used on August 13, 2021. For ticket buyers on April 17, 2021, tickets can be used on August 14, 2021.
The Toughest Monster Truck Tour is a sports league event that will present monster trucks and the best drivers in each country that organizes this event where monster truck drivers will compete in 3 stages with truck tracks on rocky plains, full of obstacles, and so on.
In addition to the performance of the monster truck driver with his truck, there will be a freestyle motocross performance with various attractions during the activity.
The Toughest Monster Truck Tour held in Larimer County has several sponsors such as Fort Collins DCR, T-Mobile, Wagner Equipment, and Budweiser.
In addition, there will be a Free Pit Pass that can be accessed during the show from 13-14 August 2021. More detailed information can be accessed via the https://www.treventscomplex.com/events/detail/toughest-monster-trucks-tour page.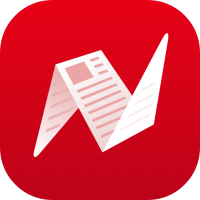 This is original content from NewsBreak's Creator Program. Join today to publish and share your own content.