WELD COUNTY, CO—World Breastfeeding Week, a global celebration of breastfeeding that raises awareness and support, is happening on August 1-7.
Protect Breastfeeding: A Shared Responsibility is this year's World theme. This year's theme emphasizes the importance of collaboration in breastfeeding, and a local community celebration will be placed at the health department on August 7, 2021.
Breast milk is a complex substance that is considered superior to any infant formula.
Breastfeeding is recommended by health groups such as the American Academy of Pediatrics (AAP) for the first 6 months of a baby's life, then in combination with complementary nutritional foods for at least 1 year depends on the mother's and baby's acceptance.
Breast-feeding for the recommended time protects babies and mothers from a variety of short-and long-term illnesses.
Employers can help nursing employees by providing a clean private place and flexible break times during that they can express breast milk.
Mike Schwan, Childhood Obesity Prevention Specialist for Weld County Department of Public Health and Environment or WCDPHE, says that employers are realizing that breastfeeding care policies not only boost employee satisfaction and retention but also save money due to fewer sick days. Due to greater baby sickness, formula-feeding mothers are missing twice as often as breastfeeding mothers.
WCDPHE is currently working together with Northern Colorado Breastfeeding Coalition or NCBC, it is a non-profit 501(c)(3) organization whose aim is to provide breastfeeding support, resources, and information to northern Colorado communities to make it easier for mothers to breastfeed. Employers implementing policies and constructing pleasant lactation rooms might receive technical and financial assistance from NCBC.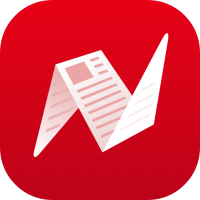 This is original content from NewsBreak's Creator Program. Join today to publish and share your own content.