Boulder County, CO – Boulder County is home to a vast natural landscape that Most hikers access Diamond Lake from the Fourth of July Trailhead or the longer route of Hessie Trailhead. If you plan to go hiking to Hessie Trailhead or Fourth of July Trailhead next Tuesday, 8/3, you might want to look for alternative spots.
The Government of Boulder County announced that 4th of July Road is to be closed for resurfacing work on Tuesday. The government shut the road, so Boulder County Public Works Road Maintenance Division may resurface the gravel on the road safely and effectively.
The closures of both directions between Shelf Road and the Hessie Trailhead will take place from 6 a.m. to 4:30 p.m. on Tuesday. Exemption are for the residents of Eldora, they may access the area. The hard closure will be located at the West side of Eldora, where the pavement ends and gravel road begins.
While the work is ongoing, according to the press release, no cars, bicycles or pedestrians will be allowed through due to the confined work zone.
The Hessie Trailhead is very popular, but you might also want to consider these other destinations:
Caribou Ranch
Caribou Ranch offers a diverse landscape to explore, including forests, meadows, wetlands, and historical mining complex.
Mud Lake
The high-altitude pool and forest, a learning environtment for nature enthusiasts of all ages, can also be accessed from Caribou Ranch Link
Brainard Lake Recreation Area
Beautiful hike for all ages. Brainard Lake Recreation Area is among the recreation centers in Colorado that offers a vast diversity of natural landscapes, from lake to forest and hills.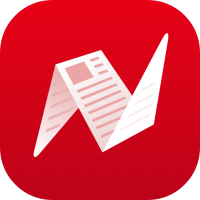 This is original content from NewsBreak's Creator Program. Join today to publish and share your own content.