WELD COUNTY, CO - August is a month with high summer temperatures in Colorado. The unpredictable summer weather can range from 61°F (16.1°C) to 90°F (32.2°C). Therefore, it is important to take care of the skin to avoid various kinds of skin diseases.
Skin cancer is a common disease experienced among American citizens. Many people are still not aware of the dangers of radiation produced by Ultraviolet (UV) rays that can cause sunburn. It can also cause various kinds of skin health such as skin cancer, premature aging of the skin, cataracts or eye damage, impaired body immunity, and so on.
Skin cancer is an avoidable disease. The Weld County Department of Public Health and Environment (WCDHE) recommends several ways that can be done to prevent skin diseases caused by UV exposure.
The first thing is to avoid being exposed to the sun for too long, which can cause skin burns. Sunburned skin can increase a person's risk of developing skin cancer, especially in children.
Second, avoid doing Sun Tanning activities or Tanning Beds. UV light that is exposed directly to the skin can cause skin cancer and wrinkles on the skin.
Third, always use sunscreen. Always apply sunscreen 20 minutes before leaving the house. At least, the sunscreen used contains SPF 15. It is recommended to re-apply sunscreen every two hours, even at cloudy times.
Fourth, use clothes that can protect the body from exposure to UV rays. Clothing can be used, such as long-sleeved shirts, long-sleeved pants, hats, and even sunglasses.
Fifth, always check the UV index. This can help in planning outdoor activities to avoid overexposure to the sun. UV index checks can be done daily through the National Weather Service or the Environmental Protection Agency (FPA).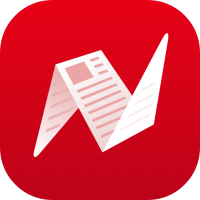 This is original content from NewsBreak's Creator Program. Join today to publish and share your own content.