DENVER, CO - Almost all Denver residents are aware of the existence of Samaritan House. It is a place of service for the homeless around Denver. Founded in 1986, Samaritan House was one of the first buildings built in Denver.
Samaritan House is operated by Denver's Catholic Charities, which focuses on providing services to the Denver community who has no place to live, food to eat, or public facilities they cannot reach.
As Denver's population increases every year, Samaritan House has branches in several counties in Denver, such as in Larimer County and Weld County.
Currently, Samaritan House has several service programs, such as Single Women Client Services, Family Services Programs, Veterans Services Programs, and Women's Emergency Services.
Client Services for Single Women is a program run by Samaritan House to empower women around Denver. This program is for women over the age of 18 to live in a dormitory and is facilitated for 6 to 9 months. The services provided include work readiness programs, financial classes, and so on.
Family Services Program is a program for eligible families to stay at Samaritan House for 180 days. During their stay, they are provided assistance, such as helping to find work, obtaining medical facilities, gaining access to mental health services, sending children to school, and so on. In addition, Samaritan House also provides housing facilities to accommodate 25 families such as food, clothing, legal assistance, therapist assistance, a safe environment, etc.
Veterans Services Veterans is a service program for veterans to stay two years on condition at Samaritan House and work with other veterans' communities. This program aims to ensure veterans have access to affordable housing that meets their needs.
Women's Emergency Services is a program that provides emergency shelter and food to women in Denver for 1 year.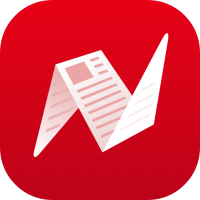 This is original content from NewsBreak's Creator Program. Join today to publish and share your own content.