LARIMER, CO - The Larimer Regency Emergency Operations Center (EOC) was just inaugurated on July 29, 2021. The EOC is located between Loveland and Fort Collins, and it can be reached by people from the state, federal management forces, or residents.
The new EOC results from a collaboration between the Larimer district, the Emergency Telephone Authority in the city of Loveland and local partners.
The development of the EOC was motivated by the increasing population growth in Larimer county. In addition, the request for additional emergency operating systems by residents prompted the provincial government to expand the existing EOC in Larimer county.
As it expands the contacts of the EOC, Larimer's government hopes that this new EOC will support more responsive communication and deal with all emergency response situations that occur in Larimer county, such as floods or fires.
The new EOC is located on ​​25,000 square feet, which will subsequently be shared by the Larimer district, Larimer and Emergency Telephone Authority, and City of Loveland Emergency management.
Larimer County Commissioner Jody Shadduck-McNally said that she was very grateful and grateful to all those who made this new EOC and has high-quality facilities that can be used to save lives to services.
In addition, the new EOC is expected to be used as a facility that can prevent hazards in the surrounding area, as a place to monitor weather conditions and patterns, become a facility that responds to emergency conditions, and so on.
Kristin Stephen, Larimer County Commissioner, said that she hoped for the existing community to help each other and work together when an emergency that could endanger lives occurred in the area. Because natural disasters can happen anywhere, good communication needs to be done to communicate with one another.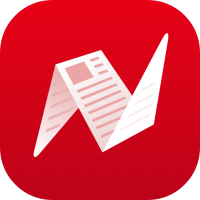 This is original content from NewsBreak's Creator Program. Join today to publish and share your own content.