DENVER, CO – The people of Denver now can enjoy the magnificent artwork by South African contemporary artist, Simphiwe Ndzube at the Denver Art Museum (DAM). The series of artworks called Oracle of The Pink Universe will be available from June 2021 to October 10, 2021.
Oracle of The Pink Universe displays eight new art pieces that explore the interplay between history and magical realism, which was first introduced in Latin America. The exhibition combines multiple themes related to conflict, power, the fight for human rights, and the search for freedom. The artist created an integrated imaginative reality that combines the history of post-apartheid South Africa and fantasy elements.
One of the inspirations of Ndzube's visual search is The Garden of Earthly Delights (1490 – 1500), a painting by Hieronymus Bosch. The painting itself depicts a theatrical space where earth, heaven, and hell intersect. Personal experience, dreams, and art history are also huge aspects that exist in the Oracle of The Pink Universe.
The art pieces in Oracle of The Pink Universe include a new body of artwork consisting of sculptures and vibrant paintings that transform the two-dimensional artwork into a three-dimensional art piece. The installation will put together spray paint, collage, resin, and found objects, like second-hand clothing or vintage stuff.
He stated that pink color is rarely found in nature. In artificial natural space, this color can be a shock value that attracts people's attention.
Find Ndzube's mythical and completely new world on level 2 of the museum's Hamilton Building in the Martin and McCormick Gallery. Provoke your perception about what is possible and what is not possible through the exploration of boundaries, politics, and geographical elements.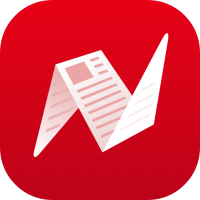 This is original content from NewsBreak's Creator Program. Join today to publish and share your own content.