When we were kids, our parents invented a game to help me and my brothers cope with racism
Hillenbrand Industries is the holding company for two operating businesses; Hill-Rom operates in the healthcare industry, selling and renting hospital beds, furnishings, and other hospital accessories. If you've ever needed to spend a night in a hospital, chances are you've slept in one of their beds. Hillenbrand's other operating business is Batesville Casket Company. Although the name is probably unfamiliar to most people, Batesville is the largest coffin manufacturer in the country, controlling nearly half the US market. Funerals may be uncomfortable to discuss, but it's a $20 billion industry.
No matter what anyone tells you, just about everything in America has a bit of racist history just below the surface. The funeral business is no exception. Historically, the industry was rife with racism. Even in the 70s and 80s, white funeral homes only buried white people, and Black funeral homes only buried Blacks. The companies that depended on funeral homes for business participated in the industry's racist structure.
Around that time, my father was a salesperson for Batesville Casket Company. He was one of a dozen or so Black salespeople that worked for the company. His job allowed my family to live a better-than-average lifestyle. But as late as 1980, Batesville Casket Company did not allow its Black salespeople to sell its products to white-owned funeral homes.
Black salespeople couldn't even make contact with a white-owned funeral home. Once he was making sales calls in Memphis, my father visited a white funeral home by mistake. Even though he apologized and immediately left, his boss at Batesville reprimanded him. It turned out the funeral director in Memphis called the company's headquarters to complain that a Black salesman visited his business.
Although segregation was supposed to be over, it didn't matter. For years, my father and his Black colleagues accepted their handicap without question. To have a shot at the same living as their white colleagues, they had to accept things the way they were.
There were only two salesmen for Batesville Casket Company in Arkansas — my father and a white salesman. One day we had dinner at the white salesman's home. During the meal, he mentioned how great it was to have a job that let him travel across the state and still be home for dinner each night. My father explained to us later that the white salesman's territory consisted of every white-owned funeral home in Arkansas. Since there were dozens, if not hundreds of white funeral homes across the state, he never had to travel more than a few hours to make a good living. Most of the time, he could be home for dinner.
On the other hand, my father's territory was very different. It spanned all the Black-owned funeral homes in Arkansas, Louisiana, Mississippi, and parts of Texas, Alabama, and Tennessee. Unlike his white counterpart, my father was rarely home for dinner. To earn a living, he traveled the Deep South for weeks a time. He also had to absorb the extra travel cost associated with covering five times as much territory. Under those conditions, he could never make the same money as his white coworker.
Some of the Black-owned funeral homes in his territory were promising prospects, but most were small, undercapitalized operations. Many had poor credit, so they couldn't afford to buy his products. In Alabama and Mississippi, some of the funeral homes were in buildings so run down it seemed they might collapse.
In the summer, the family traveled with my father for a few weeks. Since he worked along the way, it wasn't a true vacation, but we enjoyed traveling from one state to another. What excited my brothers and me most about these trips was the opportunity to swim at the motels we stayed in along the way. Hardly any of the kids we grew up with could swim. The reason was simple. In the Jim Crow era, racist laws denied Blacks access to public pools and beaches.
Ironically, the "Black people can't swim" stereotype contains a grain of truth. In the 70s, desegregation mandated equal access to public facilities. However, many cities closed their swimming facilities rather than integrate. White communities built neighborhood pools with restricted access or installed backyard pools.
In our town, there was only one place for Black kids to swim. I went there once, but it was so crowded all I could do was stand in the shallow end of the water. Because of situations like this, swimming was unavailable to most Black people. As a result, generations of Black children never learned to swim. Even today, over 60% of Black children have low or no swimming ability.
Our desire to swim was where the racism kicked in. Whenever we jumped into a motel pool, all the white swimmers left the water. At first, we thought it was a coincidence, that we were just paranoid. But soon, there was no denying it: white people wouldn't stay in the pool once my brothers and I got into the water. Women grabbed their children as if suddenly they were in danger. We were just kids ourselves, so this bothered us. "Why won't white people swim with us?" we asked our parents. "Do they think we were dirty?" we'd ask.
After a while, my parents came up with an ingenious idea to distract us from white people who had an issue swimming with us. When we checked into a motel, my father would say to my brothers and me, "Are you boys ready to clear out the pool?" to which we responded with an emphatic, "YES!"
Once we checked in, he'd stroll us out to the pool, still dressed, to look things over. We'd laugh among ourselves at stares from white people, unnerved at the thought that we might seriously consider swimming in the same pool with them. A few minutes later, we'd come back and jump into the water. Before long, we had the entire swimming pool to ourselves.
From time to time, a white person would check to see if we'd left the pool. But our parents insisted that we stay in the pool as long as we wanted. So my brothers and I played amongst ourselves for hours. Instead of being upset by the hatred, our parents taught us to turn their racism around on them. We made them wait for hours. If they wouldn't swim with us, it was their problem, not ours. After all, the only thing keeping them from enjoying a swim was their racist attitudes.
Eventually, my mother talked my father and his Black coworkers into suing Batesville Casket Company for discrimination. The lawsuit took years. But in the end, he and all the other Black salesmen won a healthy settlement for the years of discrimination. In the meantime, we moved into a house with a lovely swimming pool. All the kids in the neighborhood were welcome to swim in our pool with us—even the white kids.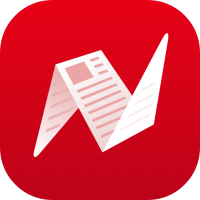 This is original content from NewsBreak's Creator Program. Join today to publish and share your own content.