When it comes to racism and classism, Republicans aren't the only offenders

Screenshot by the author of the Spouting Rock Beach Association (AKA Bailey's Beach Club) website
Last summer, Democrats rode the wave of what's come to be known as America's Racial Reckoning. White Democrats, in particular, went to great lengths to prove their wokeness. First, they paraded through the Capital wearing Kente cloth, topped off by taking a Kaepernick-inspired knee. Eventually, the attempts by the white political left to show their anti-racist bona fides bordered on pandering.
At the time, I tolerated it as I'm sure many others did. I knew a little performative pandering was par for the course politically. The sight of Nancy Pelosi and Steny Hoyer taking a knee draped in Kente cloth seemed a small price to pay for the first opportunity for actual systemic change in decades.
In the end, whatever discomfort I experienced was worth it. Democrats parlayed the momentum from the summer of 2020, driven primarily by Blacks and other peoples of color, to put Joe Biden in the White House. In the meantime, Republicans confirmed themselves as the party of white supremacy and grievance politics, placing Democrats firmly on the right side of history.
It should go without saying, but the Democratic Party's credibility as the party of racial equality and social justice necessarily requires that its own hands be clean. In recent years, Democrats managed to achieve this, thereby maintaining the veneer of integrity on issues of race.
Well, it was great while it lasted.
Last weekend, we learned that one of the harshest critics of The Former Guy, not to mention systemic racism, is himself a card-carrying member of an elite beach club he promised to leave over a decade ago because of its racist membership structure.
During the observance of the first Juneteenth national holiday, Senator Sheldon Whitehouse fielded a local reporter's questions regarding his and his family's decades-long membership at Bailey's Beach Club, formerly known as the Spouting Rock Beach Association. The association is "an exclusive private beach club," according to its employment page.
When asked if the club had any non-white members, the Rhode Island Senator feigned ignorance, saying, "I think the people who are running the place are still working on that, and I'm sorry it hasn't happened yet." Pressed further by the reporter as to whether all-white clubs should even exist in the year 2021, Senator Whitehouse responded that "it's a long tradition in Rhode Island" and that "there are many of them and, um, I just think we need to work our way through the issues."
Wait, did Sheldon Whitehouse say, "long tradition???" Why on earth is a progressive Democratic Senator falling back on the same shopworn excuse for racism heretofore reserved for Confederate flag wavers? Before you answer, hold onto that thought because this gets worse. According to a 2017 Go Local Providence article, the racial makeup of Whitehouse's club memberships isn't even a new issue (boldface added):
In 2006, when Whitehouse ran for the United States Senate, he reportedly promised to quit his memberships in Bailey's, as well as the all-male, all-white Bellevue Avenue Reading Room. However, eleven years later, a GoLocal investigation has uncovered that Whitehouse has consolidated his ownership with his wife in Bailey's, one of America's oldest and most exclusive beach clubs.
Instead of leaving the all-white club as he promised — more than a decade ago, Senator Whitehouse merely shifted his ownership to his wife, making her one of the all-white club's largest shareholders. Indeed, there is no evidence that Bailey's explicitly bars people of color. That said, according to a New York Times article, the club's racist and classist leanings were evident decades ago:
Diversity, of course, has made scant inroads on the Newport of Bailey's Beach, whose membership profile might be defined less by who people are than what they are not. ''Jewish, yes,'' Audrey Oswald, a lifelong member replied, when asked about the club's demographic composition. ''Blacks, not really,'' Ms. Oswald added, although that is not altogether the case. Mrs. Slocum, by all accounts the reigning dowager of the resort, has grown grandchildren who sometimes visit the beach and who are biracial, the offspring of her daughter Beryl's marriage to Adam Clayton Powell III.
One of the harshest critics of the Trump administration's affinity for hate groups and one of the loudest Democratic voices calling for an end to systemic racism is himself, a card-carrying member of an elitist, all-white club.
Unsurprisingly, Richard Davidson, the Senator's spokesperson, worked cleanup, telling the Washington Post the club "has had and has members of color." Liberal Twitter influencers also came to Whitehouse's rescue, claiming the story's timing was a GOP smear attempt. Rhode Island Democratic Congressman David Cicilline even sent the obligatory tweet in support of Whitehouse.
Predictably, the whole mess opened the door for a flood of Republican gaslighting and bad-faith accusations that Democrats are the 'real racists.' But unless I've missed it, cable news media hasn't bothered to cover this story. I've seen nary a peep condemning Sheldon Whitehouse for this scandal (yes, this is scandalous) from left-leaning news pundits. MSNBC, always quick to point out Republican racist behavior, has almost nothing to say — no snappy tweets from Joy Reid, no mention by their other prime time hosts.
My Twitter feed is full of folks trying to convince me things aren't what they seem. Cries of "The GOP is trying to silence him!" or "The Club isn't diverse because there aren't many Blacks in Rhode Island!" and "The NAACP supports him!" peppered my timeline. Not one of them wants to believe what is staring them in the face.
To me, the message is clear — since he's in our party and says things we agree with, Senator Whitehouse's racist associations, not to mention his classism, get a pass. We should ignore the fact that the same people shouting "full stop" would undoubtedly have the opposite perspective if Whitehouse were a Republican.
If the allegations hold up, and there's no reason to think that they won't, this is the kind of hypocrisy that makes me, and millions of others, absolutely sick about politics. We're exhausted by cynicism, double standards, and bad faith — regardless of its source. No matter how much you or I may agree with Senator Whitehouse on policy, we must acknowledge that he's been an active participant in the very system he professes to work against for more than a decade.
While the Senator's behavior is reprehensible, it is also an example of the pervasiveness of systematic racism. This episode is a case study on how otherwise good people rationalize their participation in a system whose benefits accrue only to those who look like them.
When faced with the choice of simply leaving Bailey's, a club the New York Times described as the last bastion of the "ruling class," Whitehouse concealed his continued involvement by shifting his ownership to his spouse. Instead of using his considerable clout as a U.S. Senator, or his family's majority interest to effect change at Bailey's Beach Club, he turned a blind eye. Instead, he tolerated the racism right in front of him, just as white people have done for generations.
If there is truth to Senator's spokesman claims and Bailey's Beach Club has Black, brown, or yellow members, this is all a nothing burger. But based on his response last weekend, if the club does have a diverse membership, I suspect no one will be more surprised than Senator Whitehouse. If not, then it falls to us to call him to the carpet, just as we would if he were a Republican.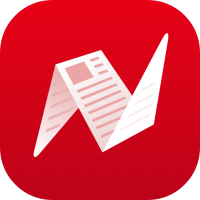 This is original content from NewsBreak's Creator Program. Join today to publish and share your own content.